Dr Reddy's climbs on Fenofibrate capsules launch
By IRIS
Published: 23rd April 2014 12:19 PM
Last Updated: 23rd April 2014 12:19 PM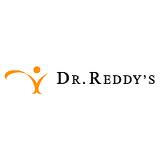 Dr Reddys Laboratories, an integrated global pharmaceutical company, climbed on Wednesday after it launched Fenofibrate capsules, USP 43 mg and 130 mg a therapeutic equivalent generic version of Antara (fenofibrate) capsules, in the US market, approved by the United States Food & Drug Administration (USFDA).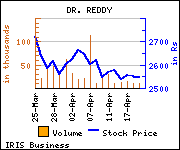 The Antara capsules brand and generic had US sales of approximately USD 74 million MAT for the most recent twelve months ending in February 2014 according to IMS Health.Shares of the companyare trading at Rs 2,581, up Rs 28.3, or 1.11% at the Bombay Stock Exchange (BSE) on Wednesday at 11:48 a.m.The scrip has touched an intra-day high of Rs 2,585.70 and low of Rs 2,550. The total volume of shares traded at the BSE is 6,807.In the earlier session, the shares fell 0.01%, or Rs 0.15, at Rs 2,552.70. Currently, the stock is trading down 12.2% from its 52-week high of Rs 2,939.80 and above 37.21% over the 52-week low of Rs 1,881.
Disclaimer: We respect your thoughts and views! But we need to be judicious while moderating your comments. All the comments will be moderated by the NIE editorial. Abstain from posting comments that are obscene, defamatory or inflammatory, and do not indulge in personal attacks. Try to avoid outside hyperlinks inside the comment. Help us delete comments that do not follow these guidelines.
---
---
---