Hero MotoCorp gains as Q2 profit beats estimates
By IRIS
Published: 24th October 2013 12:18 PM
Last Updated: 24th October 2013 12:18 PM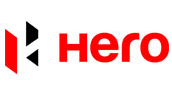 Hero MotoCorp (HMCL), leading two-wheeler manufacturer, gained on Thursday after itreported an increase of 9.32% to Rs 4.81 billion for the quarter ended Sept. 30, 2013 as compared to Rs 4.40 billion in the same period last year.
The company saw an increase of 10.39% in total income to Rs 57.26 billion from Rs 51.87 billion in the same quarter last year.
Analysts, on average, expected Hero MotoCorp to report a profit of Rs 4.64 billion, on revenue of RS 56.7 billion.
Shares ofthe companyare trading at Rs 2,107, up Rs 19.3, or 0.92% at the Bombay Stock Exchange (BSE) on Thursday at 11:12 a.m.The scrip has touched an intra-day high of Rs 2,125 and low of Rs 2,077. The total volume of shares traded at the BSE is 21,343.In the earlier session, the shares climbed 0.86%, or Rs 17.75, at Rs 2,087.70. Currently, the stock is trading down 0.97% from its 52-week high of Rs 2,127.70 and above 46.93% over the 52-week low of Rs 1,434.05.