Persistent Systems gains after setting up biz unit
By IRIS
Published: 20th March 2014 12:19 PM
Last Updated: 20th March 2014 12:19 PM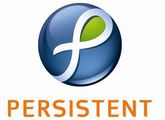 Persistent Systems shares gained on Thursday on creation of accelerate unit to take a portfolio of products and related solutions to market. Accelerite will be a business unit of Persistent Systems, headquartered in Silicon Valley and led by Nara Rajagopalan.
''The formation of Accelerite will bring product-centric alignment to business models, strategies, sales, and operations,'' it said.
Shares of the company are trading at Rs 1,044.60, up Rs 19.75, or 1.93% at the Bombay Stock Exchange (BSE) on Thursday at 10:46 a.m.The scrip has touched an intra-day high of Rs 1,049.50 and low of Rs 1,010. The total volume of shares traded at the BSE is 7,989.In the earlier session, the shares declined 3.27%, or Rs 34.7, at Rs 1,024.85.Currently, the stock is trading down 14.38% from its 52-week high of Rs 1,220 and above 118.99% over the 52-week low of Rs 477.
Disclaimer: We respect your thoughts and views! But we need to be judicious while moderating your comments. All the comments will be moderated by the NIE editorial. Abstain from posting comments that are obscene, defamatory or inflammatory, and do not indulge in personal attacks. Try to avoid outside hyperlinks inside the comment. Help us delete comments that do not follow these guidelines.
---
---
---