SJVN gains after commissioning of hydro electric project in HP
By IRIS
Published: 21st March 2014 12:19 PM
Last Updated: 21st March 2014 12:19 PM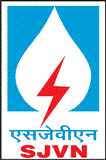 SJVN, operator of hydro-electric power projects, gained on Friday after the company said that, the 412 MW Rampur Hydro Electric Project located on river Satluj in Himachal Pradesh, commenced power generation with the synchronization of its first 68.67 MW unit with the northern grid.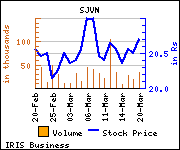 The mechanical wet spinning of Unit-I and Unit-II of the project had been successfully achieved on Mar. 4 & 5, 2014 respectively. It is expected that all the six vertical axis Francis turbine units each of 68.67 MW will be progressively commissioned within the next three months, the company said.Shares ofthe companyare trading at Rs 21, up Rs 0.3, or 1.45% at the Bombay Stock Exchange (BSE) on Friday at 11:56 a.m.The scrip has touched an intra-day high of Rs 21.25 and low of Rs 20.70. The total volume of shares traded at the BSE is 66,498.In the earlier session, the shares rose 0.98%, or Rs 0.2, at Rs 20.70. Currently, the stock is trading down 7.49% from its 52-week high of Rs 22.70 and above 14.75% over the 52-week low of Rs 18.30.
Disclaimer: We respect your thoughts and views! But we need to be judicious while moderating your comments. All the comments will be moderated by the NIE editorial. Abstain from posting comments that are obscene, defamatory or inflammatory, and do not indulge in personal attacks. Try to avoid outside hyperlinks inside the comment. Help us delete comments that do not follow these guidelines.
---
---
---