Polaris Financial plunges 4% after SEBI bans CMD Jain for 2 yrs
By IRIS
Published: 10th October 2012 10:18 AM
Last Updated: 10th October 2012 10:18 AM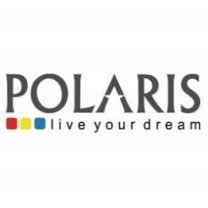 Polaris Financial Technology, a leading global financial technology company, plunged on Wednesday after markets regulator Securities and Exchange Board of India (SEBI) on Tuesday banned Arun Jain, founder chairman of the company, from accessing the capital markets for two years on charges of insider trading.
Shares ofthe companyare trading at Rs 128, down Rs 6, or 4.48% at the Bombay Stock Exchange (BSE) on Wednesday at 9:26 a.m.The scrip has touched an intra-day high of Rs 131.10 and low of Rs 126.65. The total volume of shares traded at the BSE is 86,949.In the earlier session, the shares climbed 1.82%, or Rs 2.4, at Rs 134. Currently, the stock is trading down 27.02% from its 52-week high of Rs 175.40 and above 24.51% over the 52-week low of Rs 102.80.
Share Price Movement Period Pricein Rs Gain/(Loss) in Rs in % 1 Week 136.40 (2.40) (1.76) 1 Month 128.25 5.75 4.48 3 Months 121.10 12.90 10.65 6 Months 150.60 (16.60) (11.02) 1 Year 128.05 5.95 4.65 Note: Based on previous day closing price.