Dr Reddy`s gains on plans to OctoPlus
By IRIS
Published: 22nd October 2012 11:17 AM
Last Updated: 22nd October 2012 11:17 AM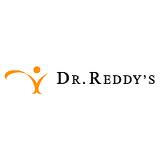 Dr Reddy's Laboratories, an integrated global pharmaceutical company,gained on Monday after the company and its subsidiaries announced the intended public offer to acquireNetherlands-based OctoPlus, a service based specialty pharmaceutical company.It hasoffered price of Euro 27.39 million in cash, representing 100% over the closing price of OctoPlus as of the EoD Oct. 19, 2012.
Dr Reddy's currently holds an irrevocable commitment from shareholders representing over 50% of OctoPlus's issued and outstanding shares. Shares ofthe companyare trading at Rs 1,724.50, up Rs 23.45, or 1.38% at the Bombay Stock Exchange (BSE) on Monday at 10:14 a.m.The scrip has touched an intra-day high of Rs 1,727.00 and low of Rs 1,706.50. The total volume of shares traded at the BSE is 3,380.In the earlier session, the shares gained 0.43%, or Rs 7.2, at Rs 1,701.05. Currently, the stock is trading down 5.14% from its 52-week high of Rs 1,818 and above 15.1% over the 52-week low of Rs 1,498.30.
Share Price Movement Period Pricein Rs Gain/(Loss) in Rs in % 1 Week 1,687.55 13.50 0.80 1 Month 1,666.50 34.55 2.07 3 Months 1,611.20 89.85 5.58 6 Months 1,778.55 (77.50) (4.36) 1 Year 1,529.60 171.45 11.21 Note: Based on previous day closing price.