Aries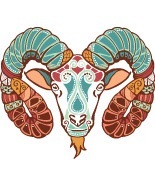 Today
You experience a sense of freedom today. And in this mood you feel like doing all the things that you loved to do in your childhood. It is a nice time to take your family on an outing, says Ganesha. Given your mood, you may start planning for the future of your loved ones.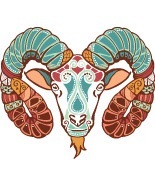 This Week
The Moon will conjunct with retrograde Saturn, inducing a strong feeling of dissatisfaction. Also, there is a possibility of getting hurt emotionally because of the inappropriate conduct of a loved one. Wednesday and Thursday seem good for businesspersons to strike profitable deals. This may well compensate for the dull period experienced during the past few weeks. On the job front, you are likely to be busier than usual this week and may have to work harder. Your immediate boss will continue to be engaged in some problem and hence won't bother you much. Aspect of Saturn over the 2nd House of Money Matters and Family may lead to unexpected expenses related to family. Over the weekend, businessmen may miss some good opportunities to strike a profitable deal. As for your love life, Ganesha says that is a good time to take your relationship to the next level.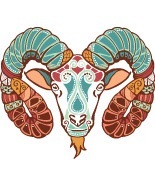 This Month
Single Arians, do you know how hot you are right now? Well, let the stifled sighs, shy smiles and side glances from some interesting people tell you that. You will be hot property! However, if you are married, things may not be all that rosy in the relationships department. Now, now, don't let this get to your heart. Relax, and try finding a middle ground with your darling. It will be all worth your while. And, when you are feeling really down and out, head straight to your close friends. In work matters, mid month, the stars may get a little more stringent, making you work harder than earlier. Any way, it's a phase and it will pass. Don't wait for your bosses to pay you a compliment—self motivation shall be the key. Deadlines may assail you, but you will manage, assures Ganesha. New business projects won't be a good idea this month, but well planned business trips shall help you gain a perspective. Money may keep flying out of your pockets, overall, but that won't bother you. You will feel smarter than ever about financial matters, and may plan some investments. About time! Health front remains hassle-free, allowing you plenty of leeway to go on and about your life, as you desire.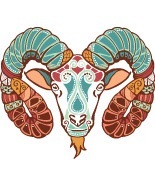 This Year
Pick your opportunities wisely this year, and take the best advantage of them, says Ganesha. The year, however, may begin on a low-key, but don't get disappointed, you will get your due chances! Expect things to catch momentum post mid-April, when the supportive Jupiter aligns itself in your favour. Also, throughout the year, the Sun shall support your Sign by providing an environment conducive to progress. Yes, there will be roadblocks, but none too daunting. You may also find yourself spiritually inclined. Jupiter's influence shall pave your way towards higher education. Career/ job change is possible. The stars are in favour of buying a house. Health-wise, stars may not be very supportive, so be watchful through the year. Don't let the stress and strain of your love life affect you so much that it spoils your health and professional prospects. Money-wise things shall be good; expect business to flourish post September'15.
---