Aries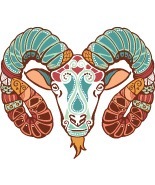 Today
The yogis have finally succeeded in impressing you. Was it a stint in a Art of Living course? Ganesha gives you the thumbs-up and suggests you join that music or dance class you have been wanting to. Generally a nice day, and success is on the cards.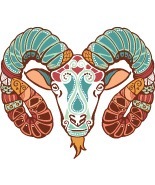 This Week
The most positive thing about this week is that you shall be in the right mood to take on all the work that is being heaped on you, predicts Ganesha. This means your creativity shall peak, you shall possess great clarity of mind, and combined with your optimism, it is bound to lead you to success, in the terms that you shall easily achieve all your targets for the week, even if they may seem too high. You will not only be functioning at your peak, but shall be pushing your frontiers further and further. However, there is a slight chance that you may get derailed from your work, but that is only if you start taking too much interest in helping out others also in completing their tasks. Ganesha therefore advises you to first meet your own targets and then only see if you can help others.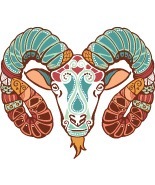 This Month
Your personal and professional duties may keep you very busy this month, leaving you almost no time for social interactions, feels Ganesha. Given this, you may become a little too demanding of your juniors at your workplace. This would be mainly owing to a certain inexplicable restlessness, which you may experience. Being domineering will only work to your detriment, so you need to find the cause behind this restlessness, which you can only do by delving deep inside your consciousness. Meditating in complete solitude shall help you vastly. In your own work, however, you shall excel, and your superiors shall be mightily impressed, but don't expect any material benefits this month. They will come a little later, so bide your time patiently. During the odd phase this month, you may get dragged into unsavoury controversies, but you can avoid them by being alert about the danger. Family life will be ever so smooth.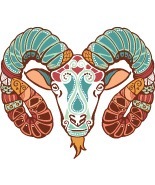 This Year
The year 2013 holds many possibilities and promises. But, you will have to be ready to take the good with the bad. In the career domain, while there will be growth and progress, you will need to remain very alert. Guard against complacency, says Ganesha. Network expansion is on the cards, but the trick shall lie in employing your contacts to the best use, while also remaining tactful and accessible. Matters related to the joint finances, joint investments and inheritance will need attention, and that is where your tact and sensibility shall come handy. Watch your word, or else your problems may increase, even harming your health in the process. Be extra vigilant, rather fastidious regarding your health. You may also want to spend more time in solitude than usual to find the answers to some burning questions, particularly about your love life. If already in a relationship, you may need some moments to reflect and reassess.