Aries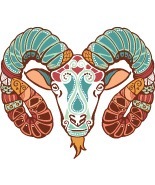 Today
You may want to meet up with friends you haven't met in a long time, and the stars indicate that you will have great fun. Your enthusiasm will add a glow to whatever you do. Your sincerity in approach is what makes it special, says Ganesha.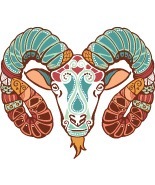 This Week
The thrust of your activities this week, is going to be on your profession, children and outdoor games. Ganesha also predicts that your creativity will peak now, but warns you to take good care of your health, as it is likely to be a bit delicate. It is quite likely that some long-standing ailment may increasingly start troubling you and the time has come to root it out, perhaps through an operation. Apart from this, both your domestic and professional atmosphere will be comfortable for you. Children will take up most of your time, and you will make sure that they are progressing satisfactorily on the academic front. In your free time you may choose to play some outdoor games, provided it does not affect your health adversely. This week is good to take your romantic relationship to the next level.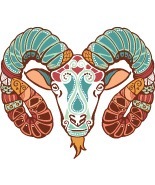 This Month
Work assignments and domestic duties shall keep you busy. However, you may face hurdles at workplace. Being anxious or careless may affect your work. Maintain quality and positivity, apply time-management skills to avoid getting overwhelmed. Travelling and communicating for business is indicated. As the pressure reduces, you shall become more confident, and will be ready to face challenges upfront. Do your best; patience, loyalty, and sincerity shall be rewarded eventually. Business profits too may increase moderately. Trying alternatives to increase turnover and making structural changes shall gradually improve situation. Although joint finances and inheritance issues may worry you, ensure completion. Interactions with spouse and parents shall increase. However don't be biased or judgmental, avoid arguments and frictions. Love life shall improve, due to a great rapport with beloved. Month-end shall be more favourable to propose someone. Be extra careful about your health, though. If you are already unfit, a small surgery is likely in the next few months.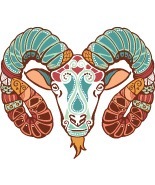 This Year
The year 2014 begins on a positive note for you, and you can be sure of being in an enthusiastic, raring-to-go mode, as the year begins. However, it is still advisable that you go slow. Avoid being impulsive, since there is a possibility of you committing an error of judgement. As far as your love life is concerned, uncertainty and tentativeness may continue to prevail, for most part of the year ahead. In fact, according to Ganesha, love matters may actually become a cause of concern for you. Beware! For this may also cause resultant ripples in your professional life – leaving you clueless or confused. On your career front, there will be some definite movements – which may also mean a new assignment, a change that will be, most likely, pleasant. Ganesha also predicts that your career may take a specially positive turn, during the last few months of the year 2014. Financially, you may face problems during 2014, especially as there may be some issues regarding the balance between inflow and outflow of cash. Cut down unnecessary expenditure!
---