Aries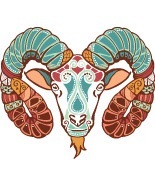 Today
Positive thinking can change the world, and you could do with some today. No matter how tough the going gets, take it in your stride, says Ganesha. If you think you can do it, you will. You have the magic touch today to initiate a new business strategy.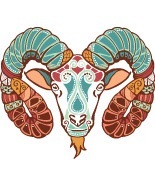 This Week
Natives of your sign will be eager to take initiatives and accept challenges in the coming days. However, the biggest stumbling block could be sustaining interest. You need to be absolutely focused and strong-willed before making any commitments. Mars transiting in own Sign Scorpio through the eighth House will make you shaky and tentative. Ganesha advises that you take some work which you enjoy doing and are skilled at. Around Tuesday-Wednesday, you are likely to incur expenses, due to an urgent domestic requirement. At the same time, you could also earn some money. This will neutralize your finances. Singles will live it up with their new found love. Married folks will find life pleasant. Around the weekend, Mercury changes Signs to enter own Sign, fond of perfection, Virgo.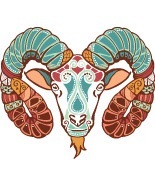 This Month
A New Moon emerges, as the month begins, which should be quite refreshing. Avoid acting moody, though. Mars in the 8th House may cause mood swings, but it will be on you to keep it in check. Those in business will be able to surpass competitors with intelligent moves. Singles may attract a member of the opposite sex, courtesy Venus. As the second week begins, you could be submerged in work, battling with heavy workload and crazy deadlines. You may even find it difficult to snatch time for your spouse. This may annoy your partner. Avoid direct confrontation, Ganesha advises. On 10th and as Venus shifts to passionate Leo, your financial position may be strengthened. Mercury could further improve money matters here. You are also likely to handle financial concerns intelligently and save satisfactorily, during this phase. As the new fortnight commences, entrepreneurs should be happy about a steady rise in sales. Professionals too may have their hands full with well paying projects, thanks to the benevolent Jupiter. However, the influence of retrograde Saturn over Jupiter will keep reminding you of the ground realities and limitations. This will thankfully stop you from flying aimlessly. In love, good times continue for singles. They will have no problem wooing targeted person of opposite sex. Married folks too will be ecstatic, given the favourable response of their spouse. By month end, your interest in your work could be wavering. It could be the biggest stumbling block for you, for the moment. You will need to be absolutely strong willed and focused before making any commitments. Mars transiting in its own Sign Scorpio is, probably, making you unsure. Take up some work that you enjoy doing. With regard to health, diabetics and ones suffering from chronic diseases will need to exercise care.<br/><br/>Important Dates<br/>4, 5, 6, 7, 13, 14, 15, 18, 19, 23, 25, 26<br/><br/>Tips : As Mars, your Sign ruler, turns direct, you shall have the planetary advantage in your kitty. Plan work such that you are able to get rid of most tedious tasks in the first fortnight, as by the latter half, your concentration may begin to waver. Try and make some important changes in your work methods, to enhance your efficiency. Any decision taken now should be taken after proper calculation. Avoid lending money. Businesses working with foreign clients must be extremely careful in double-checking the credentials of new associates.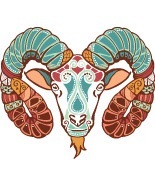 This Year
2016 ushers in with a blissful beginning with positive winds of change. Fringe benefits and overall returns on your investments are likely to keep the cheerful spring on this year. Desire of good life will see you stay focused, undeterred and motivated to move ahead to reach to your goals. However, Ganesha sounds a caution here: with the benevolent Jupiter turning Retrograde, situations may not lead to as win-win as you would want them to be. With life's ambitions come the challenges as middle of April will keep you busy handling the bottlenecks and chalk out a strategy to tackle obstacles. This could be owing to Mars – ruler of your Sign -- turning Retrograde. Challenges will take a pause around the second week of May with Jupiter turning Direct, giving you scope for some introspection. Your aspirational drive must go on, feels Ganesha. At the same time, since Jupiter remains in conjunction with malefic Rahu, great endeavours may not lead to great expectations or results as desired. Jupiter will be more of an influencer than a game changer owing to the Planetary position, which will keep you going and enable you score some brownie points.
---