Aries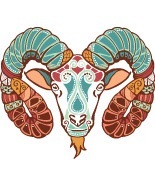 Today
You will be quite circumspect throughout the day, predicts Ganesha. Your spirits will soar high as you will be invited to join parties and socialise a bit. You will find the correct balance between work and having fun.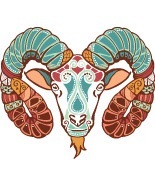 This Week
The positive influence of Jupiter over the 9th House from your Sign indicates that this may be a highly opportune week. The 9th House is chiefly associated with Luck and Destiny. Hence, lady luck shall be on your side, assures Ganesha. Subsequently, you shall be successful in many of your endeavours, and achieve personal growth. However, as the retrograde Saturn too is positioned in the 9th House from your Sign, the favourable results may take their own sweet time to come your way. Also, Mercury's retrograde movement may force you to revisit some of your strategies. Financially, this will be a relatively comfortable time. You can also look forward to enjoying some pleasant time with your family and friends. However, the ongoing transit of the malefic Ketu and Rahu around the axis of the 1st and 7th House (for your Sign) may keep your marital and intimate relationships somewhat troublesome. Lie a little low, and, for a change, try your beloved to take some of the household decisions, hints Ganesha.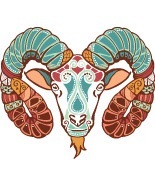 This Month
Ganesha predicts that the cosmos will favour you this month. Nonetheless, the onus shall lie on you, and you shall have to work hard to get real success. If you are a freelancer, you may find deadlines hard to meet, but again, if you work dedicatedly, you will manage well. Avoid taking stress, even if seniors overload you with work, or the situation may adversely affect your efficiency. You may have to do some multi-tasking, but do so with a cool head. If you are a businessperson, this is a perfect time to plan, travel, explore and indulge in activities related to sales and services. With two fiery planets, Sun and Mars posited in the 2nd House, related to speech and money, from your Sign, you will need to be extra careful with finances and communication, especially during the first week of the month. Avoid using words that may hurt your colleagues or near and dear ones. On the financial front, avoid splurging, and if some extra money comes your way, put it straight-away into a secure deposit.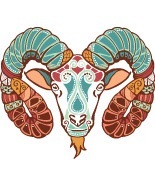 This Year
Pick your opportunities wisely this year, and take the best advantage of them, says Ganesha. The year, however, may begin on a low-key, but don't get disappointed, you will get your due chances! Expect things to catch momentum post mid-April, when the supportive Jupiter aligns itself in your favour. Also, throughout the year, the Sun shall support your Sign by providing an environment conducive to progress. Yes, there will be roadblocks, but none too daunting. You may also find yourself spiritually inclined. Jupiter's influence shall pave your way towards higher education. Career/ job change is possible. The stars are in favour of buying a house. Health-wise, stars may not be very supportive, so be watchful through the year. Don't let the stress and strain of your love life affect you so much that it spoils your health and professional prospects. Money-wise things shall be good; expect business to flourish post September'15.
---