Aries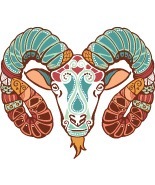 Today
Today, you may want to make a short pleasure trip somewhere; it may either be to a historical place you've not been to, or to your role as a family person, caring and attentive to your loved ones' needs. Ganesha suggests a trip to the nearest park.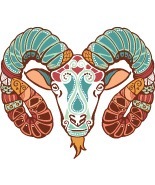 This Week
Ganesha predicts that you shall be open-minded and receptive to knowledge from different sources this week. You shall try to gain expertise in your area or subject of interest. You shall not shy away either from taking up advanced studies or hard work in pursuit of this knowledge. Communicating with others, especially known experts in your area of interest, will help you gather more knowledge. You shall also make the best use of technology. The planets this week are also in favour of taking up some extra-curricular activity or a hobby, which can be both entertaining and capable of recharging your batteries. Some activity that can make you feel good should be started during this week, advises Ganesha, because the positivity it generates shall help you in achieving your goals.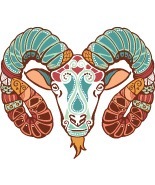 This Month
The knowledge and experience gained during this month shall prove to be significant in your life. Be open-minded and receptive; consult experts. Also, perform some extra-curricular activity to bring out your creativity during this benign period. You may have to execute multiple tasks, and work under tremendous pressure. Anyway Ganesha says, carry out your duties without affecting your professional relationships, and the results shall be extraordinary. Mars, the Lord of your Sign, is in a favourable position. Hence, you shall succeed in meeting deadlines, despite heavy workload. On the business front, new collaborations and meetings are indicated. Moreover, Ganesha suggests to control your temper, else, it may greatly affect your relationships and finances. Some unexpected problems in personal life may drain you emotionally and physically. Do some exercises to increase your stamina, and to stay fit. This shall also help you get rid of negative energy, and manage crisis situations with maturity. Ganesha feels your love life may not be as rosy as you expected.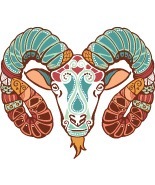 This Year
The year 2014 begins on a positive note for you, and you can be sure of being in an enthusiastic, raring-to-go mode, as the year begins. However, it is still advisable that you go slow. Avoid being impulsive, since there is a possibility of you committing an error of judgement. As far as your love life is concerned, uncertainty and tentativeness may continue to prevail, for most part of the year ahead. In fact, according to Ganesha, love matters may actually become a cause of concern for you. Beware! For this may also cause resultant ripples in your professional life – leaving you clueless or confused. On your career front, there will be some definite movements – which may also mean a new assignment, a change that will be, most likely, pleasant. Ganesha also predicts that your career may take a specially positive turn, during the last few months of the year 2014. Financially, you may face problems during 2014, especially as there may be some issues regarding the balance between inflow and outflow of cash. Cut down unnecessary expenditure!
---