Aries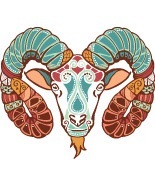 Today
Today nostalgia tinges your mood, and this reflects in your dealings at work, where others see your softer side. You even spend carefully, seeming to be wiser regarding your savings. Ganesha sees profits for cashiers and money lenders.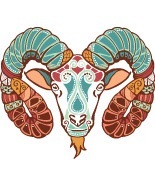 This Week
Two important changes in planetary position takes place around midweek that cast long shadows. One is about Mercury shifting to a watery Sign Cancer; the other is about ruler of your Sign Mars after remaining retrograde for long, now becomes direct in motion. This change works well in resolving issues in personal life. There are good times on the card for businessmen in foreign trade and professionals working in offshore projects, thanks to change of sign by Mercury. Job holders will be relieved. Encouraging financial gains will help you strengthen your financial position, points out Ganesha. Love birds will share some enjoyable time together. With regards to health, no major threat is envisioned. Enjoy good health and a positive state of wellness this time around!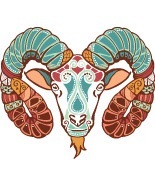 This Month
At the beginning, you could be acutely stressed due to issues in personal life. This could be due to influence of ruler of your Sign, Mars, transiting in retrograde mode through its other sign, watery Scorpio. You may find it difficult to resolve the problem for now and get agitated. Businessmen and professionals may have to toil hard to meet targets and strike profitable deals. Job holders could get entrusted with additional responsibilities which may take time getting used to. Singles will be happy to meet their teenage crush at a social function and both will be keen to start fresh innings to share romantic moments, informs Ganesha. In the second week, Mercury changes to enter its own sign, the communicative airy Gemini, to join Venus and Sun already posited there. Do not aim for anything big for the moment. Instead, focus on strengthening your existing work. First look at lateral growth that will help build a solid base; then consider moving vertically, advises Ganesha. Financially, you will be in a shaky position. Over the weekend, Venus could create a mood to party and socialize with friends and near ones. With regards to health, complaints related to respiratory system may need attention. In the second fortnight, the changes in planetary configurations bring forth amplified emotions. You could become frank, forthright and transparent. You would want to gallop ahead and not let anything stop you. However, retrograde Saturn does not seem to support. Job holders may need to be careful about omissions and errors while rushing to meet deadlines. It is important that you are well organized and relaxed here, counsels Ganesha. By the month end, two important planetary changes take place. One, Mercury shifts to Cancer; two, Mars becomes direct in motion, after remaining retrograde for long. This change brings in optimism both in personal and professional life. Monetary gains will help strengthen your financial position here, points out Ganesha. Love birds will share some enjoyable time together. No major threat to health is envisioned during this phase. Enjoy a positive state of wellness!. <br/><br/>Important Dates<br/>5, 6, 10, 11, 13, 18, 21, 30<br/><br/>Tips: Mars in the 8th House from your Sign moving in a retrograde fashion may make things tough for you. Take extreme care of your health and well being. Sun transits in opposition to the retrograde Saturn, this month. This indicates that you need to be careful, while forging a relationship with any new person. Plus, avoid starting something new, in any regard, if possible. Watch your words!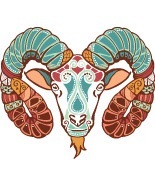 This Year
2016 ushers in with a blissful beginning with positive winds of change. Fringe benefits and overall returns on your investments are likely to keep the cheerful spring on this year. Desire of good life will see you stay focused, undeterred and motivated to move ahead to reach to your goals. However, Ganesha sounds a caution here: with the benevolent Jupiter turning Retrograde, situations may not lead to as win-win as you would want them to be. With life's ambitions come the challenges as middle of April will keep you busy handling the bottlenecks and chalk out a strategy to tackle obstacles. This could be owing to Mars – ruler of your Sign -- turning Retrograde. Challenges will take a pause around the second week of May with Jupiter turning Direct, giving you scope for some introspection. Your aspirational drive must go on, feels Ganesha. At the same time, since Jupiter remains in conjunction with malefic Rahu, great endeavours may not lead to great expectations or results as desired. Jupiter will be more of an influencer than a game changer owing to the Planetary position, which will keep you going and enable you score some brownie points.
---