Aries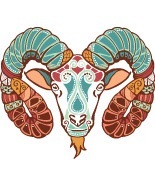 Today
You are not so much in a mood to socialise today. Something unsavoury may also be hard to overcome. Although you are industrious, Ganesha advises you not to bite off more than you can chew. A bit of faith in providence can go a long way in your life.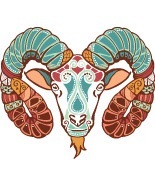 This Week
As a favourable change this week, says Ganesha, Sun comes out of mystic Scorpio to enter the friendly Sign Sagittarius. Sun is now posited in the 9th House, joining Saturn already posited therein. This conjunction of two sworn enemies, Saturn and Sun, could make it harder for you to achieve your goals. With Moon in your Sign, you may now take initiatives for hastening your pace on the road to progress. Tuesday-Wednesday might bring good monetary gains, which shall cheer you up. Full Moon shines in communicative Gemini on Thursday. You may have mixed experiences here due to the contrasting influences of Saturn and Sun on the Full Moon. With the ruler of the 2nd House, related to finances, Venus in its other Sign Libra and in conjunction with the ruler of your Sign Mars, in the 7th House, this week is a good time for businessmen and professionals to push along their lofty dreams. Ganesha assures you that the planetary configurations will aid your progress.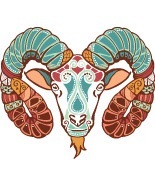 This Month
The festive season is likely to make the month hectic, as both, professional and personal fronts may be demanding. Too many responsibilities may need to be fulfilled in limited time and resources. Well, it seems to be a Herculean task. Situation, however, is likely to look up during the last phase of the month, foresees Ganesha.<br/><br/>For professionals, the month ahead seems full of challenges. Your incompetence and inconsistency in work may cost you heavily, warns Ganesha. However, the favourable planetary combinations during the second half of the month will help you improve your status at work. Progressing in your endeavours, you will not only strengthen your position, but also improve chances for brighter prospects in future.<br/><br/>People in the business fraternity will have to be more alert. Casual and laid-back approach is likely to play a spoilsport, and you may miss an important deal due to this. However, the latter part of the month will give you enough opportunities to grow and expand your business.<br/><br/>On the domestic front, environment is likely to be highly volatile during the initial days of the month. You may be dealing with a temperamental partner, and chances of verbal spats are likely to increase. Neglecting each other and ignoring demands may dilute the chances of making up. At times, you may lack focus and feel low. Don't let the depression affect you. Instead, look at the brighter side of life and appreciate what you have! Situation will change soon, and present you with happy times again!<br/><br/>Sun, as the Ruler of 5th House, which is related to love and relationships (family and friends), is posited in the 8th House. There are chances of you being emotionally hurt by someone very close to you. Being vulnerable will only worsen the situation. Instead, keep your emotions in control and handle the phase tactfully.<br/><br/>Your financial position appears to be quite promising all through the month. Monetary gains at regular intervals are likely to give you a reason to cheer. Venus posited in the 8th House from your Sign. Make the best of this phase to strengthen your financial affairs. <br/><br/>Health, overall, will give you no chance to complain. Have a healthy and fit month!<br/><br/>Tip: Increase your savings. Work on the suggestions put forth by your beloved or a trusted family member.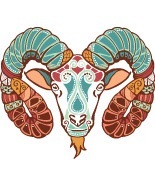 This Year
Pick your opportunities wisely this year, and take the best advantage of them, says Ganesha. The year, however, may begin on a low-key, but don't get disappointed, you will get your due chances! Expect things to catch momentum post mid-April, when the supportive Jupiter aligns itself in your favour. Also, throughout the year, the Sun shall support your Sign by providing an environment conducive to progress. Yes, there will be roadblocks, but none too daunting. You may also find yourself spiritually inclined. Jupiter's influence shall pave your way towards higher education. Career/ job change is possible. The stars are in favour of buying a house. Health-wise, stars may not be very supportive, so be watchful through the year. Don't let the stress and strain of your love life affect you so much that it spoils your health and professional prospects. Money-wise things shall be good; expect business to flourish post September'15.
---