Aries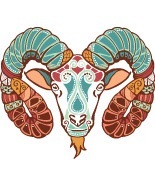 Today
Joining a yoga class will be a good decision. You should try ayurvedic foodstuffs too. You may expect a lot of new things to happen today. Ganesha advises you not to worry as there is a good amount of money coming up for you.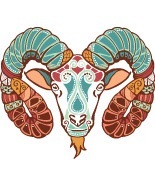 This Week
You will be disheartened this week as waning Moon ends and new Moon emerges in Virgo. During this phase your anxiety level will increase substantially. You will be worried about your future prospects. What is redeeming is that ruler of your Sign has crossed over transiting Saturn and is entering Sagittarius. This position of Mars keeps you energized and determined to move ahead. You will take obstacles in your stride and not get de-motivated, informs Ganesha. However, financial matters and health could cause you some concern here. Pay adequate attention to both these aspects. Those married may be unhappy about the cold attitude of their better half. With Venus entering its own Sign Libra, your finances could improve from now on. Around weekend, Mercury turns retrograde in its own Sign Virgo. You may be feeling unable to express your views freely.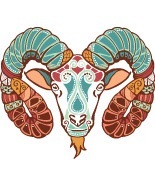 This Month
This month, your fortunes could keep fluctuating, and thus, Ganesha compares them to the waxing and waning of Moon. In the first few days, you may be filled with guilt for neglecting your household. This could be due to the presence of waning Moon. Thankfully, this feeling shall stop you bothering you, as days pass, helping you be your enthusiastic and energetic self. You will now be confident, fired by new ideas. Businessmen will be busy now with new enthusiasm and plans to increase turnover. Job holders, though, could be required to work extra to fulfill additional tasks. Good times continue for most of you, even in the second week. Presence of Mercury in Virgo with benevolent Jupiter may present some long term gains. You will be clear and candid in your communications. Businessmen may consider laying foundation for vertical growth. Many of you will also be able to outshine your rivals, confirms Ganesha. With Saturn becoming direct in motion, around mid-month, you can be sure of heaving a sigh of relief. You will feel as if a load has been lifted! However, remember that results materialize only when luck is coupled with hard work and diligence. By mid-month, planets will help you further organize yourself and set priorities. With Saturn becoming direct in motion, you may expect to have an easier route ahead. Hone your skills, though, to get a competitive edge, advises Ganesha. In the latter part of the month, progressive forces get activated. Promotions and financial gains may be in the pipeline. However, stars may not be all rosy for love matters. Singles will be more interested in their careers than companionship, for the moment. Those married will be grim and low-spirited. Friendships may get sour, due to some misgivings. If you handle the situation delicately, everything will be alright. Stars turn for worse, as the month ends. There may be roadblocks in routine matters. Health may suffer too. Some of you may be worried about the future prospects. Stay positive, says Ganesha. <br/><br/>Important Dates<br/>3, 4, 5, 10, 11, 12, 13, 15, 16, 18, 22, 23, 25, 26, 31<br/><br/>Tips : On the 3rd, Mars leaves Scorpio to enter Sagittarius, joining Saturn there. You may be able to deal with your mental blocks now. Stop brooding, and start acting! When Venus enters Virgo, love may take a back-seat. But, on your own, be attentive and loving. Mid-month, when Saturn turns direct, plan and schedule important work events. Things will move fast. But, at no cost, ignore your vital bonds. Venus enters Libra on 31st, which is good news for the matters of heart, but Mercury turns retrograde at the same time. Watch your speech and writing. Health needs care too.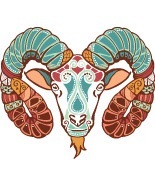 This Year
2016 ushers in with a blissful beginning with positive winds of change. Fringe benefits and overall returns on your investments are likely to keep the cheerful spring on this year. Desire of good life will see you stay focused, undeterred and motivated to move ahead to reach to your goals. However, Ganesha sounds a caution here: with the benevolent Jupiter turning Retrograde, situations may not lead to as win-win as you would want them to be. With life's ambitions come the challenges as middle of April will keep you busy handling the bottlenecks and chalk out a strategy to tackle obstacles. This could be owing to Mars – ruler of your Sign -- turning Retrograde. Challenges will take a pause around the second week of May with Jupiter turning Direct, giving you scope for some introspection. Your aspirational drive must go on, feels Ganesha. At the same time, since Jupiter remains in conjunction with malefic Rahu, great endeavours may not lead to great expectations or results as desired. Jupiter will be more of an influencer than a game changer owing to the Planetary position, which will keep you going and enable you score some brownie points.
---