Aries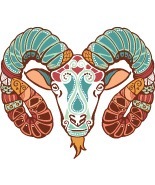 Today
Today, you will crave total freedom in whatever you are doing, says Ganesha. And sheer entertainment is on the cards for teenyboppers, like mall-hopping or going for a film. The kids will demand a Jumbo Berry ice cone. All in all, it will be a family day for you.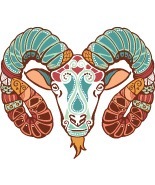 This Week
Except for your temper, Ganesha predicts that this is going to be a rather auspicious week for you. And if you can keep your temper from flying off the handle, you will experience a very satisfactory week. You may expect your co-workers to give you full support, in return for which you too will support them, making work overall a good team-effort. You will also be in a mood to take initiative, which is bound to please your superiors, but don't expect immediate rewards, and take setbacks, if any, in your stride. The planets suggest that there may be some niggling problems on the health front. Ailments related to the skin or nervous system may cause concern, so Ganesha advises you to meditate and take good care of your health. Also, completely avoid eating junk food.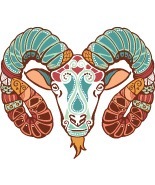 This Month
This is a great month for being pro-active and displaying your abilities to lead from the front in your job. However, Ganesha warns you not to become too aggressive or arrogant, and most importantly, not to let success go to your head. If you encounter jealous people who are unable to digest your success, simply be indifferent towards them. Expect your work-load to increase in the last week of the month. On the personal front, though, things may not be as hunky-dory as you would have liked. For some reason, you may not be able to look eye to eye with your partner, but if you make an effort to pinpoint the reason and try to resolve it with a positive attitude, it will work wonders for your relationship. At some point during the month you will feel inclined to pursue spirituality, which is bound to give you peace of mind.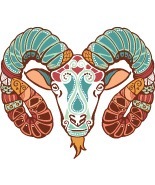 This Year
The year 2014 begins on a positive note for you, and you can be sure of being in an enthusiastic, raring-to-go mode, as the year begins. However, it is still advisable that you go slow. Avoid being impulsive, since there is a possibility of you committing an error of judgement. As far as your love life is concerned, uncertainty and tentativeness may continue to prevail, for most part of the year ahead. In fact, according to Ganesha, love matters may actually become a cause of concern for you. Beware! For this may also cause resultant ripples in your professional life – leaving you clueless or confused. On your career front, there will be some definite movements – which may also mean a new assignment, a change that will be, most likely, pleasant. Ganesha also predicts that your career may take a specially positive turn, during the last few months of the year 2014. Financially, you may face problems during 2014, especially as there may be some issues regarding the balance between inflow and outflow of cash. Cut down unnecessary expenditure!