Aries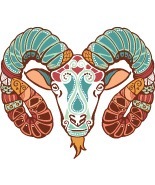 Today
Today you will be perplexed by some inexplicable and fantastic event. Either that, or you may experience an unforeseen but favourable incident. It may not be earth-shaking, but it will definitely make you assess things. Besides, you could have difficulties meeting deadlines. However, Ganesha advises you to tell people about the importance of your work.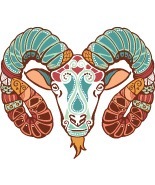 This Week
Despite the fact that you may be too preoccupied and in a bit of a foul mood, you need to indulge in some relaxing activities. The stress of modern life may be the root cause of your low energy levels. However, you are sure to find a way to take some time off over the weekend. During the week, of course, you will work very hard and earn expected returns. If you are a businessman and your partnership is in the doldrums, you are likely to put it to an end this week, foretells Ganesha. But don't try to forge new tie-ups right now, as the planets are not in its favour. If you happen to be married, you may not feel too secure about your relationship. You would do well to be patient and not take any impulsive decisions.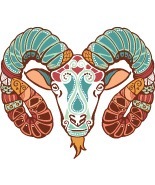 This Month
The month of April looks set to bring a mixed bag of fortunes for you, predicts Ganesha. The most important thing that businessmen need to be careful about now is business partnerships. Avoid getting into any new partnerships till the end of this month, says Ganesha. Professionals will be full of zest and energy, finishing most of their ongoing tasks with ease. Make the best use of this favourable phase to finish off even those tasks, which may have been pending or getting delayed since long. On the financial front, you are likely to be comfortable, but Ganesha advises you not to spend recklessly, and avoid unnecessary expenses. The time is not suitable for purchasing new property or a vehicle, so if you have been contemplating buying one, postpone it your decision for sometime. Things may not exactly be hunky-dory on the domestic front, so handle relationships with care.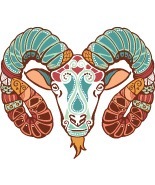 This Year
The year 2014 begins on a positive note for you, and you can be sure of being in an enthusiastic, raring-to-go mode, as the year begins. However, it is still advisable that you go slow. Avoid being impulsive, since there is a possibility of you committing an error of judgement. As far as your love life is concerned, uncertainty and tentativeness may continue to prevail, for most part of the year ahead. In fact, according to Ganesha, love matters may actually become a cause of concern for you. Beware! For this may also cause resultant ripples in your professional life – leaving you clueless or confused. On your career front, there will be some definite movements – which may also mean a new assignment, a change that will be, most likely, pleasant. Ganesha also predicts that your career may take a specially positive turn, during the last few months of the year 2014. Financially, you may face problems during 2014, especially as there may be some issues regarding the balance between inflow and outflow of cash. Cut down unnecessary expenditure!