Aries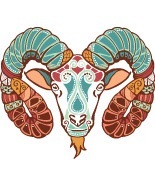 Today
Friends, friends, and more friends — that's what the day will be all about. Life seems to be one big party, even if all you're doing is having tea together! But reserve the evening for that one special friend, suggests Ganesha.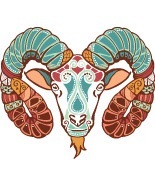 This Week
Indecision and uncertainty will make your head go round in circles. This is how the stars work on you this week, unfortunately. New Moon starts evolving in Aquarius, 11th from your Sign. Now both Sun and Moon are being influenced by aggressive Mars and wily Saturn. While the influence of Mars induces a kind of casual approach and willingness to take risks, Saturn makes you aware of ground realities and your limitations. You may not be able to arrive at a decision confidently. This also hampers your march ahead. However, if you have drawn a road-map for yourself, you can start to move accordingly and wait patiently till favourable results start. Professionals or those holding jobs will be given some complex or lengthy tasks to handle. Do not get flustered, asserts Ganesha. Help will come from an experienced person which will ease matters significantly. Financially, this is a comfortable week for you. Mercury enters a fixed airy Sign Aquarius on the last day of the week.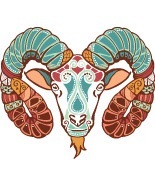 This Month
At the beginning of the month, a Zen-like detachment could help you calm your nerves. Though, concerns about money and work may jolt you back into sharp focus. Sun posited in Aquarius and Mercury associated with Venus in the tenth House could be a perfect scenario to leap ahead. To achieve big, you have to dream big, says Ganesha. But due to the malefic shadow of Rahu, you will need to toil and focus continually. The second week brings in plenty of indecision and uncertainty with the presence of unfavourable stars. There are four planets, Moon, Sun, Mars and Saturn, bearing down on you. While Mars could encourage risk-taking, Saturn is likely to lay stress on ground realities. Progress could be slowed down. However, if you have drawn a roadmap for yourself, you could start following it and wait patiently till better times arrive. Professionals or those holding jobs could be given some complex tasks. Do not get flustered, advises Ganesha, as help is round the corner. Mid-month may take you on cloud nine as there will be some encouraging returns on investments made earlier. This period seems looks bright for monetary gains. But still, deliberate thoroughly over risk factors before taking any decisions, cautions Ganesha. Those holding jobs could be entrusted with additional responsibilities, essentially to test your endurance and capabilities. If you succeed here, you could be in for a pleasant surprise. For married folks, a rollicking time seems to be on the cards. A quick getaway for fun and leisure may be planned with your spouse over the weekend. Fortunately, stars bearing love matters continue to shine till the end of the month. Take advantage, those who are single, suggests Ganesha. If you are on the lookout for long term commitment, now is the time to strike. If you are in love and intend to elope with your sweetheart, heaven will be there to support. So, take courage and go enjoy life. Regarding health, note that digestive troubles may assail you, if you do not take due care. Do not let it fester, and get out of hand. Sensual yearnings will go up a notch as the month ends. A new relationship may beckon! Nonetheless, work matters will keep you busy. Balance everything, and focus on maintaining your relationships as well as health.<br/><br/>Important Dates<br/>7, 12, 13, 15, 18, 22<br/><br/>Tips : This can be a good month for you, provided you are braced to make the most of what comes you way. Don't mope around now! But, do not be hasty too. Take a deep breath and deliberate well enough, before commencing any major action. Your temperament and your current state of mind will play a major role in how you benefit from it all. Health needs care; avoid over-exertion/stress. Remain focused on saving money for meeting future needs.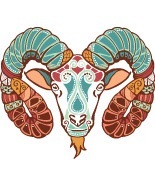 This Year
2016 ushers in with a blissful beginning with positive winds of change. Fringe benefits and overall returns on your investments are likely to keep the cheerful spring on this year. Desire of good life will see you stay focused, undeterred and motivated to move ahead to reach to your goals. However, Ganesha sounds a caution here: with the benevolent Jupiter turning Retrograde, situations may not lead to as win-win as you would want them to be. With life's ambitions come the challenges as middle of April will keep you busy handling the bottlenecks and chalk out a strategy to tackle obstacles. This could be owing to Mars – ruler of your Sign -- turning Retrograde. Challenges will take a pause around the second week of May with Jupiter turning Direct, giving you scope for some introspection. Your aspirational drive must go on, feels Ganesha. At the same time, since Jupiter remains in conjunction with malefic Rahu, great endeavours may not lead to great expectations or results as desired. Jupiter will be more of an influencer than a game changer owing to the Planetary position, which will keep you going and enable you score some brownie points.
---