Aries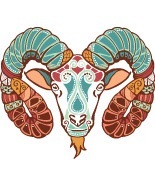 Today
Some decisions are hard to take, but a firm resolve will help you stay committed. Sentimentality may shake your purpose, but once decided, you must stick to it. Also, learn to take heartbreak in your stride, says Ganesha.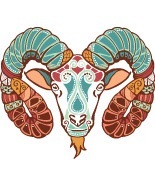 This Week
Issues related to personal life and relationships are likely to be your focus this week, foretells Ganesha. Friends may miss you at places where you tend to hang out and exchange views. Life partner may also complain about not spending quality time together. This is because pressing matters related to career are likely to keep you busy. Unexpected expenses related to family may force you to borrow money on Wednesday and Thursday. You may have to go on a short trip for official work. Businessmen may need to work hard to attract new customers. If you suffer from irregular blood pressure, you need to be extra careful this week. This becomes necessary as Mars and Saturn are aspecting each other. Also be alert about disorders of the digestive system. Love birds who have not yet forged a proper relationship, may feel like rethinking the matter. Some serious misunderstanding could sour the relationship.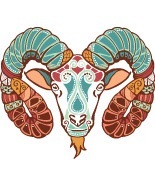 This Month
The dull office atmosphere and lack of desire to do new things may annoy you, around the beginning of the month. However, the positive influence of Jupiter shall help to overcome the negative vibes. Businesspersons must postpone crucial meetings and refrain from signing significant contracts, as this month may be less opportune for them. Instead, make good use of this period to review and revise your growth strategy. Although your financial condition shall improve, due to the benevolent aspect of Jupiter, you should remain very alert and strictly abstain from taking finance related decisions, because Mercury will turn retrograde as the month progresses. Expect growth in your career after Saturn moves into Sagittarius, around the mid-month. This is also the right time to sharpen your skills and improve your performance. After a tiring day in office, you shall wish to spend a quiet time with your better half. But, he-she may be busy socialising outside, and while at home, both of you may have a hot debate over trifle matters. Anyway, things shall change for the better in the coming days, assures Ganesha. The month-end might be less favourable for professionals, as you may be forced to increase your efficiency. With Mars aspecting your 1st House, you might express your anger against the excess and undue work pressure.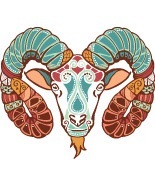 This Year
Pick your opportunities wisely this year, and take the best advantage of them, says Ganesha. The year, however, may begin on a low-key, but don't get disappointed, you will get your due chances! Expect things to catch momentum post mid-April, when the supportive Jupiter aligns itself in your favour. Also, throughout the year, the Sun shall support your Sign by providing an environment conducive to progress. Yes, there will be roadblocks, but none too daunting. You may also find yourself spiritually inclined. Jupiter's influence shall pave your way towards higher education. Career/ job change is possible. The stars are in favour of buying a house. Health-wise, stars may not be very supportive, so be watchful through the year. Don't let the stress and strain of your love life affect you so much that it spoils your health and professional prospects. Money-wise things shall be good; expect business to flourish post September'15.
---