Gemini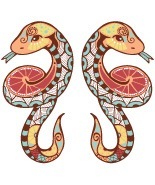 Today
Maintaining the image you have created in the minds of people, as well as upholding your reputation in society will give you some anxious moments today. You will work hard to improve your social standing, and will get results by the end of the day. It is an auspicious and lucky day for you, says Ganesha.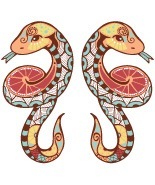 This Week
Ganesha portends that this week you shall be very determined while chasing you goals, and you shall be able to focus on them single-mindedly. As a result of your hard work, you are likely to gain monetary benefits, and in addition your professional prestige too is likely to rise. However, your communication skills are not really up to the mark, and to really make an impact, or even to make people recognise the labour you have been investing in your work, you need to brush them up. Perhaps you could take a crash course in effective communication, or even in public speaking in order to improve your self-confidence. This is something that can even impact your personal life, as it can lead to misunderstandings with your spouse. Improving it therefore assumes even more importance.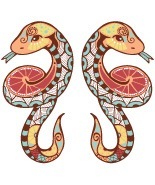 This Month
Around the middle of this month your focus and will-power will peak, foretells Ganesha. You shall work very hard during the whole month, and what with the stars favouring you, you may even expect to be duly rewarded. Even your reputation will spread far and wide, and you are very likely to receive another more lucrative job offer. If it does happen, Ganesha advises you to go ahead and grab the opportunity. Businessmen, too, will get many chances to expand their operations, but you will have to remain very alert to identify them, otherwise you are likely to miss them. One area in which you – whether you are a professional or a businessman – have to really hone your skills is communications, as you shall have to be very sharp while negotiating matters. Once you develop the subtle aspects of this skill, it will even help you in your relationship with your life partner.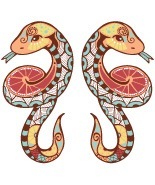 This Year
Simply put – it looks set to be a favourable year for you. Of course, there will be some twists and turns, but none of them severely damaging or depressing. The domestic environment shall remain peaceful, and you may get sufficient time, energy and resources to forge ahead. In 2013, Ganesha foresees you getting closer to someone on an emotional level. If married or in a committed relationship, you may look forward to indulging in amazingly romantic moments. However, taking the good times for granted may break the charm. Try your best to resolve issues related to your love life amicably. Your career too may go through a plenty of positive developments this year. You may, however, still not feel very satisfied with your professional situation. Financially, things will be sound, but ensure that each penny you earn is pushed logically and calculatedly into the circle of spendings, savings and investing. Watch your health, though.