Scorpio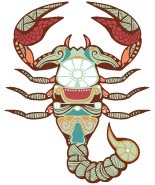 Today
Your sixth sense would work wonders today, as per to what Ganesha has to say. Trust your instincts and work accordingly. Work enthusiastically and dedicatedly. When the pressure of work mounts on you, take a break and unwind with the help of soft music.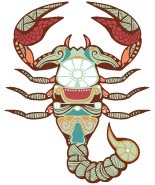 This Week
Ganesha feels that this could be a very tough week for you, but if you stay stable and do your tasks with a cool mind, you will come out with flying colours. You will then be able to establish your credentials as a resourceful professional. This will also make your case strong when you demand an increment. On the home front, you may face certain awkward situations. A dear one could be making irrational demands which may be hard to meet. But with the full Moon emerging around Thursday and getting placed in the 11th House of gains, you can expect better times in the future. Businessmen are also likely to close a prestigious deal successfully. Profit margins will be more than satisfactory and you will be comfortable financially. But this may mean that your personal expenses could rise and dent your saving plan.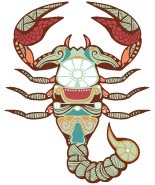 This Month
A great month is in the offing for businessmen. You shall clinch significant new deals, which will not only turn out to be extremely profitable but will also enhance your market standing. However, don't get carried away by your success, and keep one ear tuned to the ground, or else you are likely to miss out on a lucrative opportunity in the second half of the month, warns Ganesha. Even professionals have an eventful week in store. You will be assigned a new challenging task, completing which will win you kudos from colleagues and bosses. There may be a small period in between when your performance at work may not be up to the mark. But one intelligent move by you will help you regain your status of a go-getter. Your personal life may go haywire at the beginning of the month. There will be palpable tension between certain members of the family, but if you stay stable, you can sort things out amicably.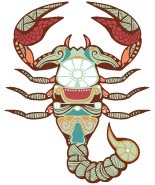 This Year
Life has a way of balancing out everything. If it allows you luxuries, it is also capable of punishing you for negligence. So, this year be careful of it. You will be successful, yet one stupid mistake and the entire house of cards may crumble. Nonetheless, it is true beyond doubt that Scorpios have an inherent ability to fight back. As the year begins, you may find hurdles and complications, but none too daunting. Post March, however, you will see things falling into place. You will get support from your spouse in everything, says Ganesha. You can expect an increment at work and a new relationship on the personal level. If you are married, don't let the discord in the first half of 2015 depress you, as it will get sorted out in the latter half. Single may expect something concrete to take shape post April. Take good care of your health.
---