Scorpio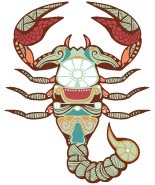 Today
A healthy and hectic day is in store for you today. You are likely to finish your pending tasks with new zeal. But the chaotic day will blossom into a fabulous evening when you hang out with your sweetheart, says Ganesha.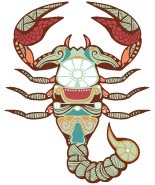 This Week
With Moon posited in Cancer this week, without any negative aspect, and in the 9th House, you shall feel relieved. You may focus on pressing issues related to your regular work on Tuesday and Wednesday. You might get some good news about money matters around Thursday. With Mars having a direct aspect over Aries in the 6th House, related to employment, professionals might have to handle important tasks. The influence of Mars could keep you highly motivated to perform efficiently. Businessmen may have to toil hard to clinch big deals. Doing a rehearsal before meeting the client might help your cause. Influence of Mars may keep you agitated. Those of you who are prone to high blood pressure, need to remain watchful, and should go for a regular check-up, advises Ganesha. On Saturday, Venus leaves Libra and enters Scorpio. Now, Venus and Mars are interchanging their Signs. With Venus no more in the 12th House, distractions may not affect you.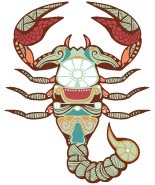 This Month
A challenging month lies ahead for you. Amid duties, differences, and deviation in the offing, you may hardly find time for yourself. But, sparing some time for introspection is likely to give all the answers to the unsolved queries of life. Although professionals are likely to feel secured in their position, they may have a tough time chasing targets and meeting deadlines. Your positive frame of mind will help you in new endeavours and assignments. Romantic surprise and sensual pleasures are like to make your love relationship blissful! Though, there may be some dissatisfaction brewing in the family which may soon get sorted. It may be raining money during the first phase of the month, as indicated by your planetary alliances. You may make profits earning sizable amount of money. However, Ganesha advises you to refrain from any unethical activity for making maoney. Increase in unwarranted expenses during the second half of the month is likely to upset your saving plans. Health will not give you any chance to complain during this month.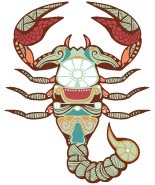 This Year
Life has a way of balancing out everything. If it allows you luxuries, it is also capable of punishing you for negligence. So, this year be careful of it. You will be successful, yet one stupid mistake and the entire house of cards may crumble. Nonetheless, it is true beyond doubt that Scorpios have an inherent ability to fight back. As the year begins, you may find hurdles and complications, but none too daunting. Post March, however, you will see things falling into place. You will get support from your spouse in everything, says Ganesha. You can expect an increment at work and a new relationship on the personal level. If you are married, don't let the discord in the first half of 2015 depress you, as it will get sorted out in the latter half. Single may expect something concrete to take shape post April. Take good care of your health.
---