Scorpio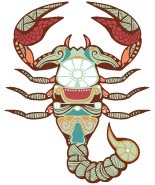 Today
Athletes will achieve prime fitness and form today, says Ganesha. Engineers will design plans that will concentrate their resources on laying the foundation to new business ventures. Your social reputation will get a major boost later in the day.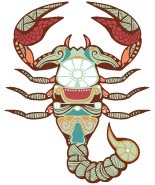 This Week
The wind blows favourably for you at the beginning. There are big deals, big opportunities in store. Moon in Leo will facilitate businessmen to strike good. On successful handling of this task, gains will be significant and long-lasting. However, nothing comes easy, says Ganesha. You will need to make committed efforts to achieve desired results. Mercury, now in direct motion, will bring forth monetary advantages that will cheer you up. For job holders, the going is not smooth. You will be disgruntled for one reason or another. Around midweek, Mars enters its sign of exaltation, Capricorn. This will comfort you in your job. You will be entrusted with some important, lengthy task. You may have to work for extended hours to meet scheduled deadline. However, some kind of back stabbing may hurt your prospects. Beware! Minor health issues like common cold could get bothersome.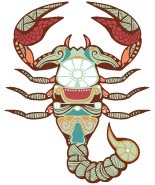 This Month
In the month of September, a favourable wind blows for the natives of Scorpio. At the beginning, you could be itching to make a fast buck, prompted by union of Venus and Libra and Moon being concerned with luck in general. Remain focused on your work and results will follow. The above mentioned union could see married couples in upbeat spirits wanting to spend time together. Be prepared for a major expenditure required for the family in the coming days. Mars and Saturn, occupying the second House, indicative of finances, do not sound well for your financial health. If you make investment now, there are chances of you losing, forewarns Ganesha. Plan your finances with long term view and build a contingency fund. In the second week, the effect of two benefices visiting the twelfth House concerned with expenses in general among other things could help you manage your expenses better. You will have enough funds at the moment to meet an emergency. Married folks will savour intimacy without any reservations. Singles will also be benefited by the planetary positions. However, do not push for closeness and sensual pleasures in the early days as it may make you look desperate, cautions Ganesha. In the new fortnight, a minor setback looks to be on the cards for you. Around midweek, crafty Mercury becomes direct in motion. This will facilitate monetary gains in all probability. With Sun entering airy Libra, businessmen and professionals with overseas dealings could benefit. However, do not cut corners and compromise on ethics, alerts Ganesha. Over weekend, Venus enters your sign. This will keep you jolly. Married folks will be high spirited and merry. By the month end, the wind will continue to blow favourably. There will be big deals and big opportunities in store. Moon in Leo will facilitate businessmen to strike good. However, nothing comes easy, says Ganesha. You will need to make committed efforts to achieve desired results. However, job holders could be disgruntled for one reason or another. <br/><br/>Important Dates<br/>5, 6, 7, 9, 10, 13, 14, 20, 22, 23, 24, 26, 27, 28<br/><br/>Tips : You will be keen to earn as the month begins. Don't let this urge take you the wrong route. Managing expenses will not be bothersome, but you will do well to plan long-term and act accordingly. Any way, in your over-confident mode, you will be liable to create a financial mess, in the 2nd week. Be careful! It's a good time for you – don't spoil it by being insistent on blowing your own trumpet and refusing to listen to others. Handle disputes, if any, at home with utmost tact. Amidst all the good times, do not neglect your health.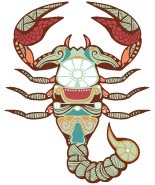 This Year
You are in for some surprises this year, foresees Ganesha. While you will tend to accept the harsh realities of life, you will muster courage to brave the challenges as well. As you put up that fight to survive and move ahead, sometimes you will end up battling your own whims. While you will crave for inner peace and tranquility in life, your inherent nature will make you ready for the grind to achieve more. The financial front will present you with more constraints. Flow of monetary resources will concern you and require you to make wise, calculated moves so far as saving for the future is concerned. With Saturn's transit in Sagittarius and Saturn's further influence on your financial expenditure pattern, you will need to come to terms with a reality check. While you will be able to achieve financial success and be able to handle it effectively, you will also learn that you need to bite only which you can chew comfortably. Plan finances with long-term view and make enough provision for emergency. Businesspersons should keep plan-B ready in case plan-A fails to work out as you may have expected it to.
---