Scorpio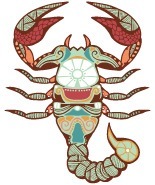 Today
The itch of love will spread like a rash today. Passion will set you ablaze, says Ganesha. At work, the course of things may shift to being better than before. However, in love relationships, cold logic will rule over intense emotions. But sweat not in the heat of love, and find the poignancy hidden within, advises Ganesha.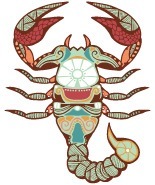 This Week
Ganesha predicts that this week appears very auspicious for reviewing your professional aims and objectives, as perhaps the current strategy is not getting you anywhere. And if you are hunting for a new job, again this week is very favourable for it. You will not shirk from taking on added responsibilities, as you know that these can enhance your professional prestige. Even on the social front, you will crave to be in the limelight and therefore you are likely to take on the job of your society's chairman or secretary. This week may also put you in touch with the top brass in society and thereby raise your social standing. Outer appearances matter a lot to you, but Ganesha advises you to take some time out and meditate to make your inner self richer, too.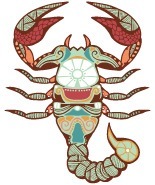 This Month
The time is auspicious for turning a new chapter in your work as well as personal life. You may encounter challenges, yet the problems shall be sorted out comfortably. Also, try getting rid of nagging issues permanently. Good thing is that this month shall bring an extraordinary phase for your career and business, says Ganesha. Try to give your best; work conditions shall gradually improve. You shall accomplish your goals, earn love and respect from your colleagues. Your sincerity, hard-work and achievements shall make you popular outside your organisation too, inviting lucrative job offers. However, don't change, unless you are sure about the work environment at the new organisation. You may expand your business. All in all, largely you shall be occupied with career and business matters this month, leading to your family life getting sidelined. Try striking a balance between work and home, even if it may seem difficult. You shall readily carry out responsibilities that may even put you in the limelight. Students shall also receive good news.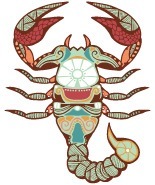 This Year
Ganesha foresees you making sincere efforts to organise your life and be disciplined. However, your hard-work may not fetch expected results. You may wish to propose to someone special and get into a serious relationship. But it is advisable that you first ensure that you two are compatible enough. Some sort of uncertainty may creep in your married life. You may need to handle the relationship very carefully, else the differences may widen the abyss (if any) between you. Financially, you will have a smooth sailing during the year ahead. However, don't take the good times for granted. Besides, a lot will depend on your ability to manage money when expenses shoot up just out of nowhere. The growth of your business may be very slow and disappointing to an extent. On the job front, you may expect rewards and recognition for your hard-work and sincerity. A promotion or an increment is foreseen, but be patient.
---