Scorpio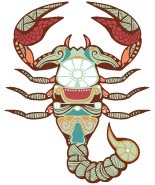 Today
House renovation is in the offing. You may furnish it with portraits and artefacts. Today, you may also feel like playing the stock market game and stake your bets, says Ganesha. Have a great time at home by hosting friends over.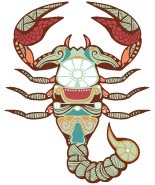 This Week
This week, you will concede that the architect of our destiny is some Superpower somewhere. It largely plans out our moves. And, our positions, thus, are seldom the result of our premeditated thoughts and plans. Mars is the ruler of your Sign and Moon rules the 9th House indicative of luck/fortune, in general. Both transit through your Sign at the beginning of this week. Thus, you will now be keen to prove yourself. Scorpions are not known to be expressive, but their passion lies deep within, ready to spring, when the opportunity arises. Ganesha feels it is time for you to get due recognition for all that you are worth. Financially, you may not be able to make much headway, though. However, Saturn will come to your rescue and make you money wise, as it transits through the House concerning finance. Opportunity to earn money will be available here. Devote this week to thinking and planning for the future. Remember: Think Big, Achieve Big!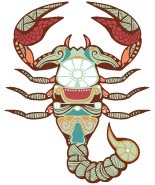 This Month
Mars is the ruler of your Sign, and the Moon rules the 9th House (indicative of luck and fortune) from your Sign. Both shall be transiting through your Sign at the beginning of the month, which should ideally be a good indicator. However, chances are that you may not be able to make much of a headway financially. Saturn, though, may come to your rescue, making you money wise, as it transits through the House concerning finance. Opportunities to earn money may be available now. Think big and achieve bigger! Ganesha feels that it is the time for you to get due recognition and appreciation from all quarters. The New Moon that starts rising in Aquarius may help you come up with new ideas. However, the path to success never tends to be easy. You may need to work hard continuously to achieve the desired results. Those in regular jobs could be entrusted with some challenging tasks. This trend may continue for the entire month. You may need to work over-time to meet the scheduled deadlines. But worry not, placates Ganesha; just sharpen your skills and be diligent, and success could soon be knocking at your doors. Your boss will coach and counsel you to perform well. In the third week, you could face some hostility in a close relationship, and may not be able to wriggle out of this sticky situation. This may make you tense and distracted. Avoid carrying emotional burden to work, though, recommends Ganesha. As the month-end draws near, you will be able to iron out the differences with this specific person, which will put you relatively at ease. Just try and not be too aggressive! You may feel that you are being put in the wrong, for no fault of yours, but calm down. Unexpected expenses around 29th February may also put you in a spot, Businessmen could feel a bit stagnated here, owing to an apparent dearth of new orders or customers. By the month end, though, some golden opportunities may come their way. On the third Thursday of the month, Venus shall change Signs to enter Aquarius. Now your spouse/ beloved, who had been under severe pressure at work may turn more helpful and caring. Young singles will manage to focus on their job and spurn the advances made by the opposite sex for enjoying pleasures of life. Ganesha also advises that you look after old health issues, as they may re-surface and trouble you. Ones facing blood pressure related issues, or ones who are above 50 years of age will need to take special care. As Mercury enters its Sign of debilitation, around month-end, prepare to deal with some communication delays. <br/><br/>Important Dates<br/>1, 2, 6, 10, 14, 18, 19, 22, 28<br/><br/>Tips : Limelight remains trained on you – bringing you recognition and delight. Keep a sane head, though, on those dizzy shoulders. Mars' energy and drive will keep you passionate, but may make you too intense for your own good. Refrain from being hasty or aggressive. Planetary support begins to decrease in the 2nd fortnight – and that is when you will need to be careful. Do your best, and wait patiently for the results to pour in. Handle issues in close relationship tactfully. Listen to the trusted ones, and take criticism, if any, in the right spirit.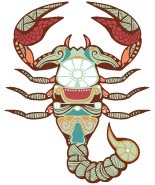 This Year
You are in for some surprises this year, foresees Ganesha. While you will tend to accept the harsh realities of life, you will muster courage to brave the challenges as well. As you put up that fight to survive and move ahead, sometimes you will end up battling your own whims. While you will crave for inner peace and tranquility in life, your inherent nature will make you ready for the grind to achieve more. The financial front will present you with more constraints. Flow of monetary resources will concern you and require you to make wise, calculated moves so far as saving for the future is concerned. With Saturn's transit in Sagittarius and Saturn's further influence on your financial expenditure pattern, you will need to come to terms with a reality check. While you will be able to achieve financial success and be able to handle it effectively, you will also learn that you need to bite only which you can chew comfortably. Plan finances with long-term view and make enough provision for emergency. Businesspersons should keep plan-B ready in case plan-A fails to work out as you may have expected it to.
---