Scorpio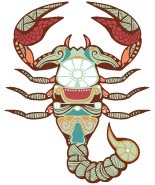 Today
The grey strands on your head is not just a colour, but speaks about your experiences. Your wisdom will make you take appropriate decisions at work. Ganeshji warns you to stay away from courtrooms and legal issues, or the trap may leave a deep scar.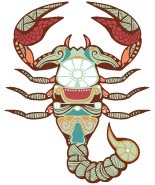 This Week
Matters related to finance and family are likely to be your main focus this week. Discontent among family members is likely to worry you. But fortunately, with the help of the positive influences of Jupiter, you may be able to restore peace and harmony in your family successfully. Strengthening your financial position is also likely to be on your priority list. And even in this regard, the influence of Jupiter over its own Sign in the 2nd House of Finances is likely to support your efforts in this direction. At work, you may face some difficult situations due to malefic Ketu (South Node) placed in the 6th House related to employment. But even here, the positive influence of Jupiter will make things easy for you and help secure your position. Besides, Venus, placed in conjunction with Jupiter in the 10th House from your Sign, is likely to make your marital life pleasant. Your life partner will be more cooperative and caring now, and it is because of this that you may be able to focus on other important issues, feels Ganesha.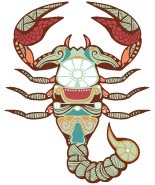 This Month
Thinking negatively shall be a no-no, as you step into the rainy month of July. Stay balanced. The mighty Saturn shall help you, by stabilising things, all the while coaxing you to look inwards. Well, reflecting and identifying your shortcomings can never be a bad thing, but don't let this make you gloomy or self-possessed. See what's wrong, resolve to work on it to make it better and move on from there, says Ganesha. On 9th, 10th and 11th you may be extremely busy chasing some errant deadlines and projects. Well, do that, but don't let any of the pressure get you down, especially when the tricky Ketu puts obstacles onto your path. Jupiter's positive influence shall soon brighten up things for you, thankfully. Your confidence shall surge, and your reputation shall scintillate. Fruits of your past labour shall begin to ripen and land in your lap. Significant benefits from unexpected sources are foreseen. You will easily meet routine expenses. Gains through ancestral property are indicated. Businesspersons trading overseas shall manage to strike profitable deals. You may also come across several influential persons. The second fortnight shall be favourable for those involved with government or semi-government institutions. If some long-pending plans are on your mind, this is the right time to put them to implementation stage. Amidst all the good things, though, don't neglect your health, or the combust Mars may catch you unawares. Not a great time for love too.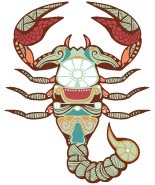 This Year
Life has a way of balancing out everything. If it allows you luxuries, it is also capable of punishing you for negligence. So, this year be careful of it. You will be successful, yet one stupid mistake and the entire house of cards may crumble. Nonetheless, it is true beyond doubt that Scorpios have an inherent ability to fight back. As the year begins, you may find hurdles and complications, but none too daunting. Post March, however, you will see things falling into place. You will get support from your spouse in everything, says Ganesha. You can expect an increment at work and a new relationship on the personal level. If you are married, don't let the discord in the first half of 2015 depress you, as it will get sorted out in the latter half. Single may expect something concrete to take shape post April. Take good care of your health.
---