Scorpio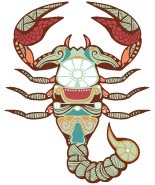 Today
Let the day unravel itself today, says Ganesha; you may be surprised to know what it has in store for you. In the afternoon, meetings, business deals and professional dos will dominate proceedings. You shall amuse one and all with your wit, says Ganesha.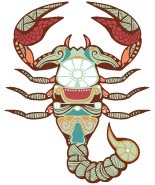 This Week
With the Moon placed in the open-minded Sagittarius, you may be able to shake off all sorts of negative vibes and motivate yourself to get back to work. Monday and Tuesday seem good for monetary gains and returns from investments made earlier are also likely to be encouraging. You may gain from old parental property, says Ganesha. Wednesday and Thursday look good to enjoy quality time with family and friends. Visiting a nearby resort or place of recreation will give you the much-needed break. In job or business, there's nothing much exciting happening this week. Freshers looking for a suitable job opportunity are likely to be disappointed. Those of you who are still single may not get the right opportunity to express their feelings. This is because the planet of love, Venus, will be debilitated and moving in retrograde mode. Around 1st August, Venus will re-enter Leo in retrograde mode. No serious health problem is foreseen around this time.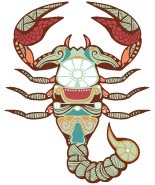 This Month
Handling life goals, personal and career struggles all together at the same time may leave you breathless! But, your peculiar trait of dynamism will help you handle this period gracefully. Plus, do keep finding ways to de-stress and mingle in good company, as these pursuits shall relieve you of your stress. The mid-month may bring a phase, where you may suddenly be confronted with ground-realities and practical aspects of life. Relax! Try to cut down on dependence on others, as this will help you fly, suggests Ganesha. Keep your temper in control, at all times too, lest you hurt your personal and professional relationships. Financially, things shall remain good. Thank the well-placed Jupiter for this. However, being over-confident about your finances, or anything is a strict no. Venus, the Ruler of the House related to spouse and partnership shall be in a retrograde mode for a part of the month. Naturally, this is not good news. Career related activities may take up most of your time and energy, leaving you with little else to spend with your loved ones. Try finding a balance. And, take a good care of your health, as you may be vulnerable now.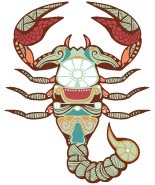 This Year
Life has a way of balancing out everything. If it allows you luxuries, it is also capable of punishing you for negligence. So, this year be careful of it. You will be successful, yet one stupid mistake and the entire house of cards may crumble. Nonetheless, it is true beyond doubt that Scorpios have an inherent ability to fight back. As the year begins, you may find hurdles and complications, but none too daunting. Post March, however, you will see things falling into place. You will get support from your spouse in everything, says Ganesha. You can expect an increment at work and a new relationship on the personal level. If you are married, don't let the discord in the first half of 2015 depress you, as it will get sorted out in the latter half. Single may expect something concrete to take shape post April. Take good care of your health.
---