Scorpio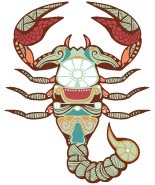 Today
Like an oracle, you can feel how things might turn out today. Trust only what you say, and hear yourself to avoid any sort of confrontations. Ganesha expects your antennas to be on high alert especially with your dearest at your side today.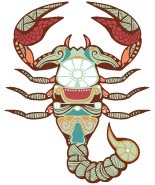 This Week
Mars, the ruler of your Sign, is currently combust. You should, therefore, do your best to control your temper, or else it may irritate your beloved or co-workers. This shall have a detrimental effect on your overall prospects. Ganesha also advises you to take extra care, while communicating with your dear ones and any authoritative person. This is essential, since the 2nd House from your Sign, (associated with Speech), will be influenced by Saturn, posited in opposition to the fiery Sun and Mars, placed in the 8th House from your Sign. Select your words carefully, especially if you have to convey something that may be liable to be misconstrued. Business-people too shall need to remain cautious, while negotiating a big order or while dealing with their clients. Financially, you may remain unhappy, as some expenses may leave a hole in your pocket. Refrain from expending lavishly; save some money for the rainy day, instead. Singles seeking a love partner may meet a suitable match, during a journey to a far-off destination.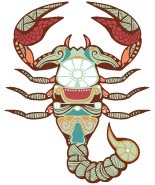 This Month
If you are in a job, you shall have to be very careful this month, especially while communicating with the higher-ups. Using impolite words or saying things in a sarcastic way may land you in trouble. However, this does not mean that you should not put across your views frankly; do so by all means, but be humble while doing so. On the domestic front, too, be compassionate with your near and dear ones, as the chances of arguments leading to disharmony are high this month. Renovating your home, replacing old furniture or vehicle or receiving gifts from in-laws may put you and your family in high spirits. If you are a businessperson, you shall have lots to rejoice, as you are likely to enter into a supply contract with a business tycoon. However, you shall have to negotiate hard, and entertain him/her to bag the deal. The positive influence of Jupiter will present you with myriad opportunities to strengthen your financial position. Refrain from succumbing to the temptation to earn a quick buck. Do not try to take advantage of the loop-holes in law.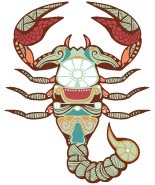 This Year
Life has a way of balancing out everything. If it allows you luxuries, it is also capable of punishing you for negligence. So, this year be careful of it. You will be successful, yet one stupid mistake and the entire house of cards may crumble. Nonetheless, it is true beyond doubt that Scorpios have an inherent ability to fight back. As the year begins, you may find hurdles and complications, but none too daunting. Post March, however, you will see things falling into place. You will get support from your spouse in everything, says Ganesha. You can expect an increment at work and a new relationship on the personal level. If you are married, don't let the discord in the first half of 2015 depress you, as it will get sorted out in the latter half. Single may expect something concrete to take shape post April. Take good care of your health.
---