Scorpio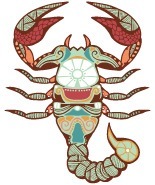 Today
Although appearances are deceptive, they are probably the best with which to judge something or someone. Don't get stuck in the rat race, and make a mark for yourself. In the evening, you will probably take extra care to be a show-stopper, predicts Ganesha.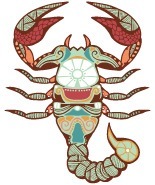 This Week
Ganesha predicts that you shall receive a lot of love, caring and attention from your family members this week. In fact, they shall be contributing to your career progress by supporting you from the backstage while you slog it out in the amphitheatre of your life. Business shall start improving from now on. You shall see that people who did not support you in the past shall now start favouring you. Suddenly your social status will start improving. People around you shall give you more respect. At your office, your colleagues shall seek your guidance. Some of your relatives may try to take undue advantage of you, so beware of them. Till the weekend, you shall be very busy with work but during the weekend, you shall spend quality time with your spouse or beloved.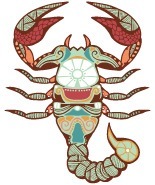 This Month
Your energy levels may greatly fluctuate this month, and you may become temperamental. Be careful not to become arrogant while dealing with people around you, or else it may hurt your prospects both on the personal and on the professional fronts. You shall be happy with the pace of your career growth, and will explore new horizons for better future prospects. Ganesha predicts that your work performance shall be exceptional. On the business front, you shall be rewarded for your hard work. Monetary matters shall demand your attention. You shall try to increase the cash inflow as expenses may be increasing. You will try to get some part-time job, in addition to your regular one, to increase your income. Ganesha advises you not to become selfish in relationships. Your social status shall improve. Be wary of relatives who may try to take undue advantage of your generosity.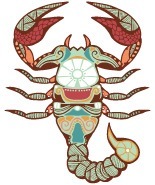 This Year
Ganesha foresees you making sincere efforts to organise your life and be disciplined. However, your hard-work may not fetch expected results. You may wish to propose to someone special and get into a serious relationship. But it is advisable that you first ensure that you two are compatible enough. Some sort of uncertainty may creep in your married life. You may need to handle the relationship very carefully, else the differences may widen the abyss (if any) between you. Financially, you will have a smooth sailing during the year ahead. However, don't take the good times for granted. Besides, a lot will depend on your ability to manage money when expenses shoot up just out of nowhere. The growth of your business may be very slow and disappointing to an extent. On the job front, you may expect rewards and recognition for your hard-work and sincerity. A promotion or an increment is foreseen, but be patient.
---