Scorpio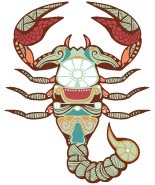 Today
An upcoming project of a new joint venture will capsize your personal life and keep you on your toes today, says Ganesha. You may not find the results in proportion to the efforts that you put in, but be patient because everything will fall in place only in due time. If all things in life came at an easy cost, then they would be grossly undervalued, reminds Ganesha.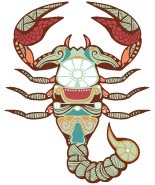 This Week
Moon transiting through Aries may lead to a minor setback for you. However, good news is about the ruler of your Sign Mars becoming direct, this week. This will lift your spirits as well as your confidence. Pay heed to constructive criticism and suggestions. On Thursday, Gemini leaves its own Sign to enter the cardinal Sign Cancer, the 9th from your Sign. This change will be supportive, especially for businessmen engaged in foreign trade and professionals handling off shore projects. A short trip abroad is a strong possibility. This may also strengthen you financial position. On a personal level, you will need to be tactful, while resolving differences in meaningful relationship. Mars becoming direct should have positive effect on your personal life as well as your immune system.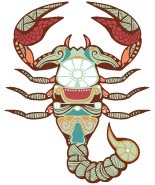 This Month
Mars is the ruler of your Sign, and its transits through your own Sign now. This transit of Mars will bring your most special abilities to the fore. You are likely to showcase the best of your talents and inherent gifts. Let your genius flow, particularly because the stars are favourable now. Thanks to Moon in Cancer, you may find new avenues to earn more, in the initial days of the month. However, your progress might be hampered, as the position of major planets Jupiter and Saturn is not very supportive. Thus, if you are targeting big goals, you may have to be extraordinarily diligent and patient for results to start pouring in. For singles, this phase does not look conducive. The itch to earn more may carry over well into the month's second week. You will now wish to tear the walls and hurdles apart, and make your way to the fast lane of success. However, stay away from all unethical or unscrupulous means. There should be no cutting corners, no speculative winnings, warns Ganesha. Instead, plan immaculately, take advice from experts and embark towards your goal. As Venus enters a fiery Sign Leo on 12th, you should begin to understand the importance of systematic, organized approach for any achievement. By the third week, Venus and Mercury shall be well placed, so you will have the planetary backing. Go ahead, but tactfully! You will be able to amicably resolve issues pending since long in a close relationship. Businessmen and professionals will reach out to high worth customers and get new deals to work upon. Month-end, the influence of strong Mars will make you confident. But, do stay careful. You'll be poised and raring to go. Singles will continue to pine for love and companionship. <br/><br/>Important Dates<br/>4, 5, 6, 7, 8, 13, 14, 15, 16, 19, 21, 23, 27, 28<br/><br/>Tips : Take advantage of Mars' transit through your Sign. You will be bounding with energy and determination, which should help you give your best. Well, that's great! But, there is something known as over-ambition – and in its pursuit, don't become over-confident and ruthless. Business persons dealing with government controlled organizations should be able to make profits. But, do keep your negotiating skills sharp. This is your time – instead of wasting energy/ time on useless stuff like holding grudges, work constructively. Do not risk your money, though.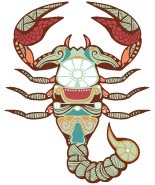 This Year
You are in for some surprises this year, foresees Ganesha. While you will tend to accept the harsh realities of life, you will muster courage to brave the challenges as well. As you put up that fight to survive and move ahead, sometimes you will end up battling your own whims. While you will crave for inner peace and tranquility in life, your inherent nature will make you ready for the grind to achieve more. The financial front will present you with more constraints. Flow of monetary resources will concern you and require you to make wise, calculated moves so far as saving for the future is concerned. With Saturn's transit in Sagittarius and Saturn's further influence on your financial expenditure pattern, you will need to come to terms with a reality check. While you will be able to achieve financial success and be able to handle it effectively, you will also learn that you need to bite only which you can chew comfortably. Plan finances with long-term view and make enough provision for emergency. Businesspersons should keep plan-B ready in case plan-A fails to work out as you may have expected it to.
---