Scorpio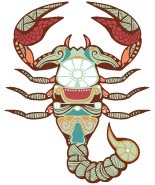 Today
According to Ganesha, your family and friends top your priority list today. Life looks hunky dory on personal as well as professional front. Apart from business developments, romantic relations are on the bloom. And this is evident from your blushing cheeks. Creative indulgences may give a new dimension to your life!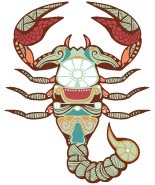 This Week
Ganesha predicts a hectic week for you. Work pressure shall go on increasing and you shall have no time to relax. When you are not busy with work, you shall be busy with socialising. Like it or not, you shall have to spend money to keep your friends and/ or family members happy. Unnecessary expenses are also on the cards. Those willing to set out on a leisure trip to some distant place are advised to take good care of their health. During this week, you shall be wondering how to squeeze out some time to relax. Even on a leave or a vacation, some activity or the other shall keep you constantly occupied. Ganesha's suggestion to you is to plan things in such a manner that you don't end up feeling that you are on a roller-coaster ride. The good thing is, your love life shall surely blossom.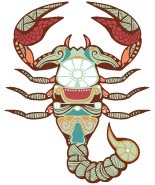 This Month
This month you may feel deprived of the recognition that you feel you deserve, both from peers and superiors. However, Ganesha advises you to carry on with your work sincerely regardless of it, and not to think of rewards or recognition; they will come in due time. For those of you who are planning to change your job, the planets suggest that this is not an auspicious month for it, so postpone all such plans. Although you shall come up with some out-of-the-box ideas, many of them may not be practical enough to be implemented. However, there is no need to lose heart, as at a later date when the time is right and your company has the resources, they may very well be implemented. Expenses are likely to increase this month, mainly because you shall spend a lot on providing creature comforts to your family members. Pay sufficient attention to your personal life to keep things going smoothly. Take good care of your health.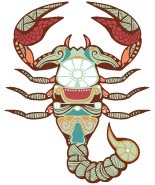 This Year
Ganesha foresees you making sincere efforts to organise your life and be disciplined. However, your hard-work may not fetch expected results. You may wish to propose to someone special and get into a serious relationship. But it is advisable that you first ensure that you two are compatible enough. Some sort of uncertainty may creep in your married life. You may need to handle the relationship very carefully, else the differences may widen the abyss (if any) between you. Financially, you will have a smooth sailing during the year ahead. However, don't take the good times for granted. Besides, a lot will depend on your ability to manage money when expenses shoot up just out of nowhere. The growth of your business may be very slow and disappointing to an extent. On the job front, you may expect rewards and recognition for your hard-work and sincerity. A promotion or an increment is foreseen, but be patient.
---