Scorpio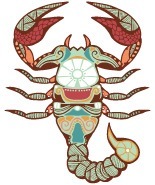 Today
Today, Ganesha is in the mood to give you health tips. Cultivate healthy eating habits and exercise regularly to stay away from disorders like obesity. Irregular eating habits and unhealthy lifestyle may lead to many other troubles. Eat healthy, stay happy.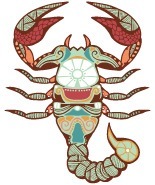 This Week
Ganesha foretells that this week your hard work shall bear fruit, giving a big boost to your self-confidence. You shall feel very positive about everything around you. However, don't take your health lightly. You need to get even minor ailments such as a headache or a toothache, checked properly. Since the stars suggest that your health may be delicate, you would also do well to start exercising – simple skipping or aerobic exercises will do. If you can do yoga and pranayam, it would be even better. Also, stick to home food as far as possible and totally avoid junk food. Even while at work, be careful not to undertake any stressful projects. Even while driving you shall have to be careful, as this week there are chances of a mishap taking place.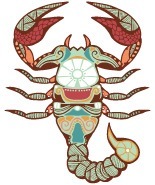 This Month
This month, Ganesha predicts that you will focus more on mental and material security, and shall religiously avoid taking risks of any kind. You will also make sure to not spend wastefully. You will invest your savings wisely, keeping your long-term interests in mind. Even when you set your targets, you shall not be overly ambitious, but will set only targets that you think you can achieve, because you know that if you set the bar too high, there is a danger of failure, and if you set it too low, you may be wasting your potential. Professionals are likely to find some way of making an extra buck on the side, while businessmen will find that money is flowing from various directions, and it is much more than you may have expected. Make your travel plans meticulously because changes made at the 11th hour can spoil the entire tour.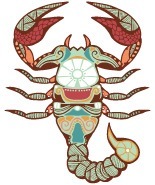 This Year
In 2013, life will teach you the important lesson of self-discipline. Also, the events ahead will make you realise how important it is to be tolerant and accommodating. This is surely not to say that you will have to face miseries in 2013, but there may be testing times, especially in the first half of the year. Nevertheless, the coming year looks set to be extremely conducive for creative work. Those with a creative inclination will be blessed with fame and money. Singles, 2013 can be a wonderful year for you, especially if you lower your expectations. However, for married couples, Ganesha says, it may be a stressful period. At work, maintaining a good rapport with colleagues may seem like fighting a battle you can never win. However, your sincerity and dedication will convince your bosses to favour you. Take care of your health, amidst all the stress. Taking regular breaks, reminds Ganesha.