Scorpio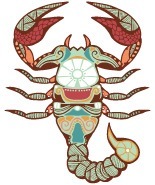 Today
Health issues are on top of the list today. Spend more time working out those muscles than working, says Ganesha. Those in marketing and advertising shall have a golden day today. The correct dose of marketing mix will help reap maximum profits.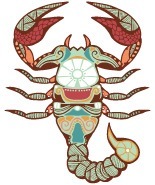 This Week
The planetary configurations this week indicate that life, both on the personal and professional fronts, is going to be hectic. There will be no respite from work and you will find it extremely difficult to balance the two aspects of life, but Ganesha assures you that with some clever multi-tasking you shall be successful in accomplishing almost every task of yours and possibly even be able to squeeze out some time for your family towards the weekend. At any rate, you will enjoy your work, so you will not really get fatigued. This phase is auspicious for creative people as well as people in government service. On the romantic front things will be a bit dry, and you will prefer to spend time with close friends and relatives.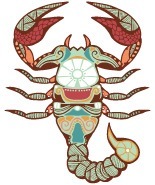 This Month
As a rule, you are a hard worker and never shy away from any task that is given to you, but Ganesha predicts that this month the stars are not too favourable and even a little effort may tire you out. You are therefore advised to take small breaks from work whenever you can to recoup your energy, and also recommended is a little holiday so you can recuperate and rejuvenate. The excessive strain is likely to make you somewhat irritable, and this will affect not just your work, but also your relations with people in your close circle, so try to control the tendency, which Ganesha feels, can be done best through meditation. On the personal side, your relations with your parents may be rocky, and you may need to be more considerate towards them.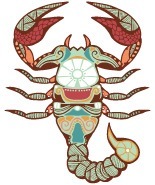 This Year
Ganesha foresees you making sincere efforts to organise your life and be disciplined. However, your hard-work may not fetch expected results. You may wish to propose to someone special and get into a serious relationship. But it is advisable that you first ensure that you two are compatible enough. Some sort of uncertainty may creep in your married life. You may need to handle the relationship very carefully, else the differences may widen the abyss (if any) between you. Financially, you will have a smooth sailing during the year ahead. However, don't take the good times for granted. Besides, a lot will depend on your ability to manage money when expenses shoot up just out of nowhere. The growth of your business may be very slow and disappointing to an extent. On the job front, you may expect rewards and recognition for your hard-work and sincerity. A promotion or an increment is foreseen, but be patient.
---