Scorpio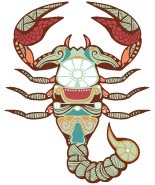 Today
You shall groom yourself all prim and proper today. The thought of how you look dominates your mind today. You are likely to capture the imagination of people – both at work and at social gathering. Cash will exit left, right and centre from your pockets on account of fun and entertainment.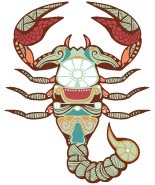 This Week
This week you may have to do a balancing act between your own expectations and the expectations of others, foretells Ganesha. As there are three planets in Scorpio, you shall give top priority to making both your ends meet, and then only, time permitting, you shall help out others. Selfish though some people may think it to be, you shall certainly not go out of your way to help others. This week you are going to be very pragmatic. Your feelings for people shall be fixed and unchangeable. You shall enjoy a very good rapport with your superiors, feels Ganesha. There shall be a positive change in your public image. People shall hold you in high regard, and may even be attracted towards you. People queuing up to meet you could make your schedule busier.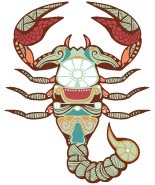 This Month
This month you may feel deprived of the recognition that you feel you deserve, both from peers and superiors. However, Ganesha advises you to carry on with your work sincerely regardless of it, and not to think of rewards or recognition; they will come in due time. For those of you who are planning to change your job, the planets suggest that this is not an auspicious month for it, so postpone all such plans. Although you shall come up with some out-of-the-box ideas, many of them may not be practical enough to be implemented. However, there is no need to lose heart, as at a later date when the time is right and your company has the resources, they may very well be implemented. Expenses are likely to increase this month, mainly because you shall spend a lot on providing creature comforts to your family members. Pay sufficient attention to your personal life to keep things going smoothly. Take good care of your health.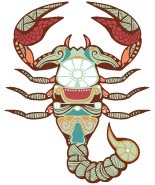 This Year
Ganesha foresees you making sincere efforts to organise your life and be disciplined. However, your hard-work may not fetch expected results. You may wish to propose to someone special and get into a serious relationship. But it is advisable that you first ensure that you two are compatible enough. Some sort of uncertainty may creep in your married life. You may need to handle the relationship very carefully, else the differences may widen the abyss (if any) between you. Financially, you will have a smooth sailing during the year ahead. However, don't take the good times for granted. Besides, a lot will depend on your ability to manage money when expenses shoot up just out of nowhere. The growth of your business may be very slow and disappointing to an extent. On the job front, you may expect rewards and recognition for your hard-work and sincerity. A promotion or an increment is foreseen, but be patient.
---