Scorpio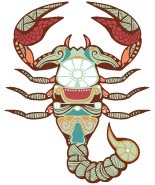 Today
You are most likely to resent the dominating and overbearing nature of your partner today. Patience will probably go to the dumps in this case then. But Ganesha advises you to sit together and resolve all personality clashes and quarrels in view of the larger scheme of things.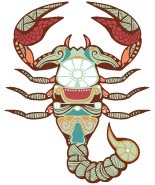 This Week
The Moon is posited in the dual-natured, watery Sign Pisces in the 5th House. The Moon is influenced by fiery Mars, posited in the 10th House and the wise Jupiter, posited in the 11th House. Mars is likely to make you feel agitated; while the influence of Jupiter is likely to help you stay cool. Jupiter will positively impact children in studies. You may be prone to adverse seasonal effects on Tuesday and Wednesday. Be alert and if you see any symptoms of illness, promptly visit your doctor. Better still, follow a healthy lifestyle to prevent any illness. You may get embroiled in arguments with your spouse this week, foretells Ganesha. Avoid altercations, especially on Thursday and Friday. Do not let emotions run high and maintain your composure. Natives of your Sign are by nature possessive and overtly sensitive in intimate relationships. Here, the judicious Jupiter will help you in keeping circumstances in control. You may then get busy with your professional work.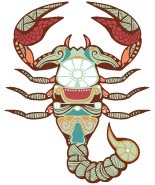 This Month
The cosmos indicates some significant events during this month. Eager to impress people you will try your best to enhance your personality, and also make all efforts to attain your objectives. Delighted by your performance, superiors may assign additional responsibilities to confirm your ability. Work relentlessly to succeed, advises Ganesha. Jealous by your growth, colleagues may try to find faults. Businesspersons dealing with foreign companies shall strike a lucrative and prestigious project. However, carefully read the documents before signing any deal. You may get puzzled while deciding the path to progress, around the mid-month. Just change your attitude to move in the right direction. Although the inflow of money shall increase during this month, you will be inclined to increase your income. But, avoid earning money the easy way. Some personal issues may bother you, and eventually you will realise that remaining composed shall help to resolve the problem. Singles will be pleased as they shall now find an ideal match. The starry alignment may not allow you to remain healthy during this month. Thus, eat healthy food, take enough sleep and exercise regularly to stay fit. Also, take the prescribed medicines and follow the necessary precautions recommended by your doctor.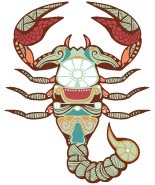 This Year
Life has a way of balancing out everything. If it allows you luxuries, it is also capable of punishing you for negligence. So, this year be careful of it. You will be successful, yet one stupid mistake and the entire house of cards may crumble. Nonetheless, it is true beyond doubt that Scorpios have an inherent ability to fight back. As the year begins, you may find hurdles and complications, but none too daunting. Post March, however, you will see things falling into place. You will get support from your spouse in everything, says Ganesha. You can expect an increment at work and a new relationship on the personal level. If you are married, don't let the discord in the first half of 2015 depress you, as it will get sorted out in the latter half. Single may expect something concrete to take shape post April. Take good care of your health.
---