Scorpio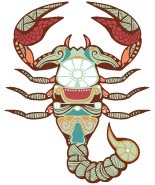 Today
Your beloved will pulsate with pangs of passion, and even you won't remain unaffected for long, says Ganesha. Your skills in negotiating will help you save a huge chunk of money. Some quiet and prosperity at home will help you relax. Ganesha expects you to turn up with fantastic new ideas to fight your way out of sticky situations.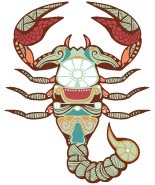 This Week
This week could open with confrontations. You are likely to have a tiff with a family member here. The bitter verbal exchanges may develop cracks in the relationship. However, by Tuesday, you may be in a mood to relent and work on reconciliation, even though it takes some time to soothe hurt feelings. You need to refrain from becoming temperamental, advises Ganesha. Mercury becoming direct at beginning could have multidimensional positive effect. Your success level improves. This motivates you to continue working hard. When Venus enters flighty Gemini, life for married folks could get enjoyable. A precious gift from in-laws is likely to bring a smile on your face. A major shift in planetary position takes place over the weekend. Ruler of your Sign Mars, moving in retrograde mode, comes back to enter own Sign Scorpio.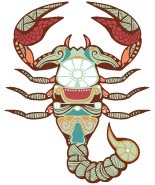 This Month
In the month of May, Scorpions may have to attend to issues in personal life and in relationships, in general. At the beginning, this could be due to Mars transiting in retrograde mode. Thus, you need to be diplomatic with your interactions and communications. Planetary transits at present do not seem supportive of singles to shape serious long term relationship. Married folks could get annoyed by the constant nagging of their spouse. In turn, they may be tempted to look for options to enjoy pleasures of life, foresees Ganesha. In the second week, with Jupiter direct in motion, you could take initiatives to resolve issues in close relationships. Gains are predicted by Wednesday. There are chances of job holders getting distracted here. Singles can now think of forging an intimate relationship, while married folks may continue to be harried. Some significant contact could be established by mid-month. This could work well in enhancing your financial prospects. You may have to incur expenses due to an urgent need of the family. For singles, it appears to be a good time to savour pleasures of life, predicts Ganesha. Businessmen and professionals could get busy negotiating a major deal with a foreign company. Job holders may find the going tough. Regarding health, Mars transiting in retrograde mode here could bring up old health issues. Middle aged and above need to be careful now. Those with blood pressure complications are recommended to have regular checkups. In the fourth week, you could face some confrontations. You could have a tiff with a family member. However, by Tuesday, you may be in a mood to relent and work on reconciliation. Refrain from being temperamental, advises Ganesha. The next few days the stars look better. Your success level improves, so does life for married folks. By the month end, planetary transits bring to the fore some old grief. This could get disturbing and impact overall efficiency. Ganesha advises not to carry emotional burden to work. Businessmen could have encouraging gains from earlier efforts that strengthens your financial position. <br/><br/>Important Dates<br/>6, 7, 10, 11, 12, 13, 22, 23, 24, 28<br/><br/>Tips : Relationships need care and attention. Be tactful and flexible in this domain. Although, the stars favour you, you may not be feeling the luck, as yet. Stay motivated. Think positively. Health needs care, mid-month. In all spheres of life, keep a candid approach, and refrain from making a caustic remark, as this may worsen an already bad situation. Around month-end, your Sign ruler Mars re-enters your Sign, in a retrograde mode. Keep your confidence in check. And, avoid looking at the past with so much fondness.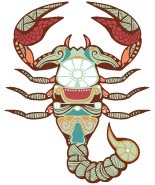 This Year
You are in for some surprises this year, foresees Ganesha. While you will tend to accept the harsh realities of life, you will muster courage to brave the challenges as well. As you put up that fight to survive and move ahead, sometimes you will end up battling your own whims. While you will crave for inner peace and tranquility in life, your inherent nature will make you ready for the grind to achieve more. The financial front will present you with more constraints. Flow of monetary resources will concern you and require you to make wise, calculated moves so far as saving for the future is concerned. With Saturn's transit in Sagittarius and Saturn's further influence on your financial expenditure pattern, you will need to come to terms with a reality check. While you will be able to achieve financial success and be able to handle it effectively, you will also learn that you need to bite only which you can chew comfortably. Plan finances with long-term view and make enough provision for emergency. Businesspersons should keep plan-B ready in case plan-A fails to work out as you may have expected it to.
---