Scorpio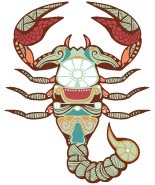 Today
Long pending task of getting your home renovated may begin today. There are a couple of object de art that have caught your eyes and you wish to decorate your home with those artefacts. You may even plan a small celebration to share your home's new look! A great day indeed.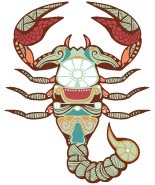 This Week
Ganesha foresees that you may have to undertake short-distance trips this week, which shall surely benefit you in some way or the other. You may not have sufficient time to make the atmosphere light at your home, and yet your family shall be happy with you, because you shall be in a jovial and positive mood. You have been maintaining a very disciplined routine of late, but this week you shall grant yourself some liberties and try to enjoy life to the fullest. There may be too much pressure on you because of constant communications, whether you like it or not, either through email or on the phone. On the job or business front, you are likely to repent some of your decisions, feels Ganesha. This is the time during which you should not try to force the pace of anything and just flow with the tide.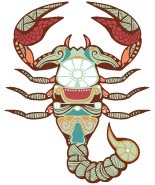 This Month
Ganesha foresees that this month your reserves of patience will keep growing. No matter how frustrating things may seem to be, you will have faith that eventually things will work out in your favour. Exaltation of Mars shall bestow you with the courage to fight against tough situations. This month you may have to stay in constant touch with distant relatives or friends. Matters under litigation need to be handled with care. Initially, your business and financial affairs may be in a mess. Don't make commitments that you are not 100 percent sure you shall be able to keep. Since the planets are casting a dark shadow on you, avoid taking any decisions that may have an adverse impact on your career. The personal sphere is likely to be crammed with all sorts of events. Lots of social get-togethers and functions are on the cards. Be careful on the health front, as you may still not have completely recovered from a recent traumatic event.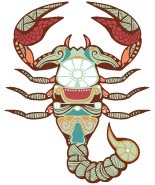 This Year
Ganesha foresees you making sincere efforts to organise your life and be disciplined. However, your hard-work may not fetch expected results. You may wish to propose to someone special and get into a serious relationship. But it is advisable that you first ensure that you two are compatible enough. Some sort of uncertainty may creep in your married life. You may need to handle the relationship very carefully, else the differences may widen the abyss (if any) between you. Financially, you will have a smooth sailing during the year ahead. However, don't take the good times for granted. Besides, a lot will depend on your ability to manage money when expenses shoot up just out of nowhere. The growth of your business may be very slow and disappointing to an extent. On the job front, you may expect rewards and recognition for your hard-work and sincerity. A promotion or an increment is foreseen, but be patient.
---