Scorpio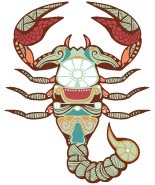 Today
Be vigilant; keep your eyes and ears open for all the events happening around you, says Ganesha. Your intuition is trying to tell you something, trust it. Think and act positively, the rest would fall in place.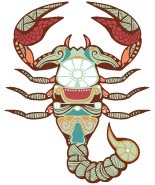 This Week
You shall motivate your team members this week to excel in their work and to bring out their full potential, says Ganesha. Such a leadership quality comes naturally to you. But this is what is called planetary influences on the psychological level. Freelancers may experience stiff competition in their pursuit and there might not be much to look forward to. You may not be able to save much because of some compulsive habitual expenses. So beware, and spend wisely to save for the rainy day. Businessmen will have to realize the importance of customer care and adopt a more friendly approach. An important change in planetary positions happens on Tuesday. Mercury will leave Pisces to enter Aries. Around the same time Mars, the ruler of your Sign, will enters Taurus to join Venus.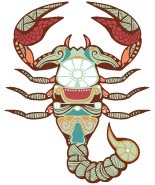 This Month
This month, you are going to remain very focussed on your tasks, and shall be working towards your goals single-mindedly. You will get a lot of appreciation from all. Be prepared for more work at the end of the month, though. Blame it to the bosses, whom you have impressed with your talent and hard work. They may now entrust you with a new, challenging task. Take this as an opportunity to prove your mettle, though. For businessmen, pending dues may cause concern. Don't forget to send out polite reminders. As the month progresses, you will tend to become confused, not knowing what to do. If you are part of a joint venture, there could be some difference of opinion with your partner. Don't let your business suffer as a result of this. On the personal front, though, there may be some discontent among family members. But, you will handle the situation with maturity and resolve things peacefully. If you are in a steady relationship, you might now contemplate marriage.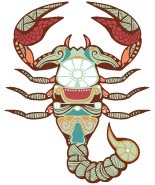 This Year
Life has a way of balancing out everything. If it allows you luxuries, it is also capable of punishing you for negligence. So, this year be careful of it. You will be successful, yet one stupid mistake and the entire house of cards may crumble. Nonetheless, it is true beyond doubt that Scorpios have an inherent ability to fight back. As the year begins, you may find hurdles and complications, but none too daunting. Post March, however, you will see things falling into place. You will get support from your spouse in everything, says Ganesha. You can expect an increment at work and a new relationship on the personal level. If you are married, don't let the discord in the first half of 2015 depress you, as it will get sorted out in the latter half. Single may expect something concrete to take shape post April. Take good care of your health.
---