Scorpio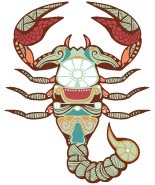 Today
You may be in a mood to build castles in the air today, says Ganesha. You may be caught up in a whirlpool of thoughts and nostalgia. However, you will soon realise that the time once gone, never comes back and so, you make up for the lost time by beginning the new chapter of your life from today itself.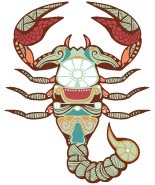 This Week
Ganesha foretells that as Jupiter is taking good care of an important angle from your Sign, you shall be happy with your career progress, domestic life, financial strength and business circumstances. However, you shall have to control your innate aggression to maintain good terms with people around you. Ganesha feels that during this week you shall be able to handle all career challenges very well. You could even see new avenues opening up, but you should think twice whether you shall be able to adapt to the new work environment before accepting any new job offer. Your performance in your area of work will be very good. Business should now be progressing faster. This week you may be perplexed with the encounters you have with members of the opposite sex, and you may not be able to gauge their feelings or intentions.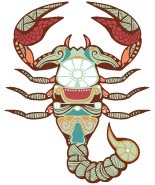 This Month
Your energy levels may greatly fluctuate this month, and you may become temperamental. Be careful not to become arrogant while dealing with people around you, or else it may hurt your prospects both on the personal and on the professional fronts. You shall be happy with the pace of your career growth, and will explore new horizons for better future prospects. Ganesha predicts that your work performance shall be exceptional. On the business front, you shall be rewarded for your hard work. Monetary matters shall demand your attention. You shall try to increase the cash inflow as expenses may be increasing. You will try to get some part-time job, in addition to your regular one, to increase your income. Ganesha advises you not to become selfish in relationships. Your social status shall improve. Be wary of relatives who may try to take undue advantage of your generosity.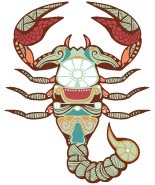 This Year
Ganesha foresees you making sincere efforts to organise your life and be disciplined. However, your hard-work may not fetch expected results. You may wish to propose to someone special and get into a serious relationship. But it is advisable that you first ensure that you two are compatible enough. Some sort of uncertainty may creep in your married life. You may need to handle the relationship very carefully, else the differences may widen the abyss (if any) between you. Financially, you will have a smooth sailing during the year ahead. However, don't take the good times for granted. Besides, a lot will depend on your ability to manage money when expenses shoot up just out of nowhere. The growth of your business may be very slow and disappointing to an extent. On the job front, you may expect rewards and recognition for your hard-work and sincerity. A promotion or an increment is foreseen, but be patient.
---