Scorpio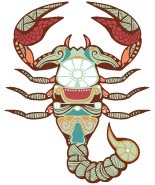 Today
Today, you must spend most of the time in meditation and introspection. If you do not meditate, you will be surrounded by negative thoughts and bitterness for others. According to Ganesha, this may hinder your progress and growth in career. Simple living and high thinking may make things easier for you.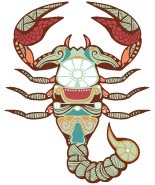 This Week
As solar eclipse is taking place in the 12th House from your Sign, you are likely to feel quite low at the beginning if the week. Moreover, some major expenses this time around may burn a hole in your pocket. Refrain from taking important decision related to investments and other money matters or you may land in a soup. The new Moon which shall rise on Tuesday may not provide any respite till it enters your Sign on Wednesday. You will then be ready to fight all odds; to rise from the ashes like a phoenix is in fact a special aspect of your personality. Saturn shall salvage you from the critical financial situation by making you wiser in handling money matters. Your emphasis should now be on long-term financial planning. But beware, says Ganesha, as there is a possibility that Saturn may also sow the seeds of discontent in your family.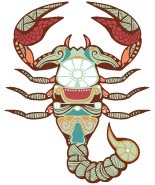 This Month
Although you may put in your best efforts at work this month, the results may not always be up to your expectations. This may make you feel low but just as the second fortnight begins you are likely to see some positive changes. That is because Sun now enters your Sign, ushering the much needed confidence and determination. You will get more than one chance to prove your potential, so make the most of such opportunities. Be careful around end of the month, though, as you may not be able to sustain the momentum and this may not go down well with your boss, whom you have successfully impressed during the last few days. <br/>For businessmen, Ganesha envisages a pleasant beginning of the month. New profitable deals are in the offing for you. It's the perfect time to start something new- maybe a pending project or a new partnership- as there is a high probability that anything begun during this favourable time will be successful. As the month progresses, you may slow down a little and review your plans to locate flaws. Excitement and progress may re-enter your life during the last few days, and you may be busy signing a lucrative deal or smiling over a fat bank balance, says Ganesha. <br/>An average month lies is foreseen as far as your finances are concerned. While on one hand you may learn some good lessons about handling money, on the other hand you may not have much of moolah. Moreover, you now need to avoid taking major financial decisions. Expenses may rise and add to your woes. But Saturn will help you plan your finances with a long term in view. Relief shall come in the form of Jupiter, who will present good opportunities for monetary gains at the end of the month. <br/>Although there may not be much happening at the personal front during the first fortnight of the month, the second one is likely to quite eventful. Your children will be a source of joy, as they will pass their exams with flying colours. But other members of your family, including your spouse, may not be in a very pleasant mood. Remember, says Ganesha, that after every dark night, there is a brighter day. <br/>You are likely to be fit as a fiddle this month. <br/>Tip: Do not follow unethical practices to earn money, if you wish to save yourself from serious troubles later.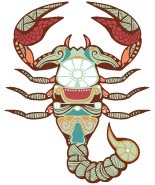 This Year
Life has a way of balancing out everything. If it allows you luxuries, it is also capable of punishing you for negligence. So, this year be careful of it. You will be successful, yet one stupid mistake and the entire house of cards may crumble. Nonetheless, it is true beyond doubt that Scorpios have an inherent ability to fight back. As the year begins, you may find hurdles and complications, but none too daunting. Post March, however, you will see things falling into place. You will get support from your spouse in everything, says Ganesha. You can expect an increment at work and a new relationship on the personal level. If you are married, don't let the discord in the first half of 2015 depress you, as it will get sorted out in the latter half. Single may expect something concrete to take shape post April. Take good care of your health.
---