Scorpio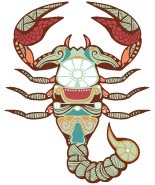 Today
The planets indicate you won't look before you leap, and commit to a hasty decision at work, says Ganesha. In the afternoon, all those efforts you put in will go down the drain. Expect to catch a seat all alone on a business trip, says Ganesha. In the evening, you may walk that extra mile to please your beloved.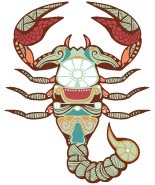 This Week
Professionals are likely to face a lacklustre week, predicts Ganesha. Things will seem to be too drab, and you will have to think out of the box to induce some spice into your work so that you enjoy it more. Moreover, things may not progress as per your expectations, which may cause dejection. Freelancers may find themselves stuck with unresponsive clients. Businessmen will need to check inventory regularly, and streamline operations. On the health front, those of you with irregular blood pressure should be particularly careful. Especially, avoid stressful situations, and don't neglect medications. Singles who are in a stable relationship are likely to find it hard to please your partners, and married couples may experience some discord in your conjugal life. Monetary matters too may bother you, so make sure to use your reserves judiciously.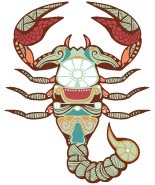 This Month
The new year looks very promising for you, as lots of growth opportunities are foreseen in your Chart, which shall fetch you good monetary gains. You shall not be required to chase success, but it will be other way round, which means success will tend to follow you wherever you go. Nonetheless, you shall have to input little of your hard work to get a real hold of the opportune times and the overall success. To increase your earnings substantially, you shall be inclined to explore new opportunities. If you desire, you may invest your money to buy property. If you want to take up a promising new job, go ahead, as the time is favourable. As your finances get stronger, you shall be inclined to spend more on creature comforts and luxuries. However, you need to control your extravagant spending; instead you need to save more to become financially stable, which may be needed for the latter part of the year. In your pursuit to maintain a work-life balance, never neglect attending to your health, which may otherwise begin to show signs of fatigue and exhaustion. All through the month of January, be careful of your health.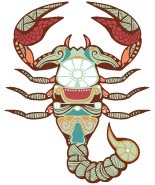 This Year
Life has a way of balancing out everything. If it allows you luxuries, it is also capable of punishing you for negligence. So, this year be careful of it. You will be successful, yet one stupid mistake and the entire house of cards may crumble. Nonetheless, it is true beyond doubt that Scorpios have an inherent ability to fight back. As the year begins, you may find hurdles and complications, but none too daunting. Post March, however, you will see things falling into place. You will get support from your spouse in everything, says Ganesha. You can expect an increment at work and a new relationship on the personal level. If you are married, don't let the discord in the first half of 2015 depress you, as it will get sorted out in the latter half. Single may expect something concrete to take shape post April. Take good care of your health.
---